Hey guys!
We made it to the end! Today I'll be showing you my pick for the best polish released in 2011! Today's choice should come as no surprise since I've already reviewed it individually and I absolutely raved about it - it's Illamasqua Load.
Load was released with the Throb Collection for Valentine's Day 2011 and is a yellow based off-white creme. Load has the most amazing formula ever, it covers in 2 coats, and it looks like a professional manicure because it's so smooth and perfect in its application.
Now, some people are a little turned off by the name of this polish. Personally, I freaking love it. I appreciate that Illamasqua flirted with boundaries and stepped outside of the puns and kitschy names that we're so used to.
Let's see some photos of my favourite polish of 2011!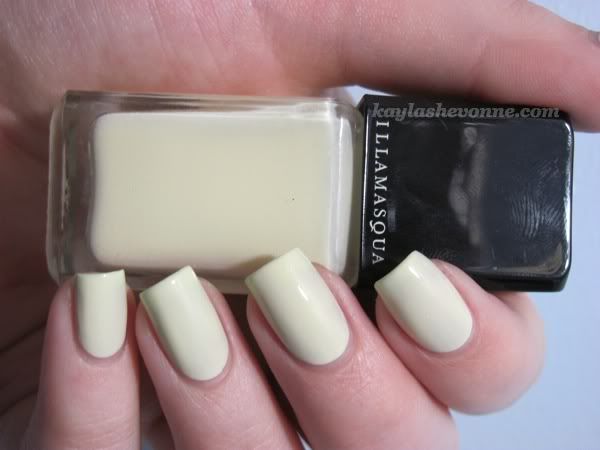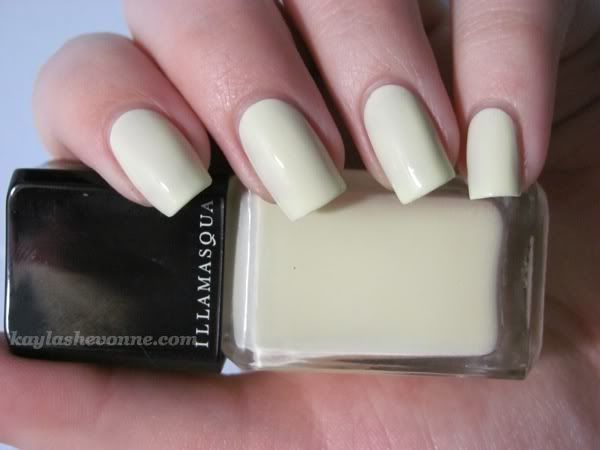 I also used Load as a base for one of my retro series nail art designs!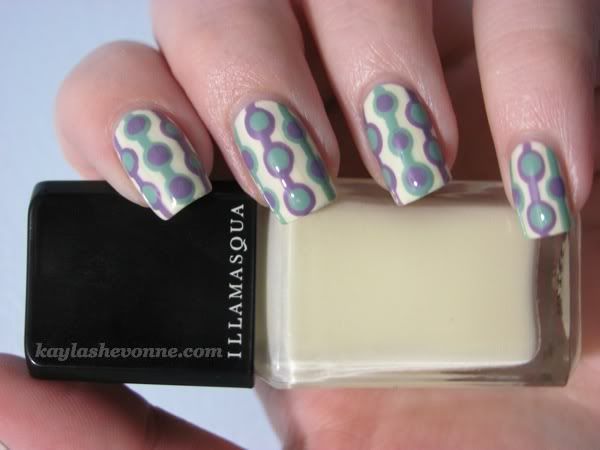 I don't feel like I have to say much more about this polish - it's just pure awesome. It's also the only polish in my entire stash of over 1000 that I have made a point to purchase a back-up of. That should say it all!
Illamasqua Load is still available on the
Illamasqua website
as well as the
Sephora website
so you should have no trouble picking one up if you're interested.
I hope you guys have enjoyed this Top 10 Series, I know I have! And don't forget to check out
Rebecca's blog
to see what her top polish pick of 2011 is! I have a feeling I know what it is!