Hey guys!
Today I'll be showing you #3 of my Top 10 list of polishes released in 2011. Now, I have to be honest, I had my list completely figured out before I even started my posts. However, today's choice was one that I overlooked entirely and it wasn't until I saw it on Rebecca's Top 10 list that I realized I had forgotten it! It's Cult Nails Unicorn Puke/Clairvoyant.
When this polish was first released as Unicorn Puke, I actually thought it was a little overrated and overhyped. However, as I saw more and more photos of it, I decided that I definitely needed it. So when it was re-released as Clairvoyant with the Cult Nails Super Powers Collection, I gave in. Luckily, I got mine during the Black Friday sale so it was 25% off! I also picked up several other Cult Nails polishes that I haven`t had the chance to try yet but that I`m sure you'll be seeing swatches of soon.
Clairvoyant is a sheer purple jelly base packed with multi-colour-shifting flakies. It can be worn alone but I definitely prefer to layer it myself. For my swatches I layered 1 coat of Clairvoyant over 2 coats of OPI Grape...Set...Match. I think Grape...Set...Match is a great underwear for Clairvoyant because the shimmer shows through the flakies and makes this even prettier!
Let's take a look at some photos of this beauty!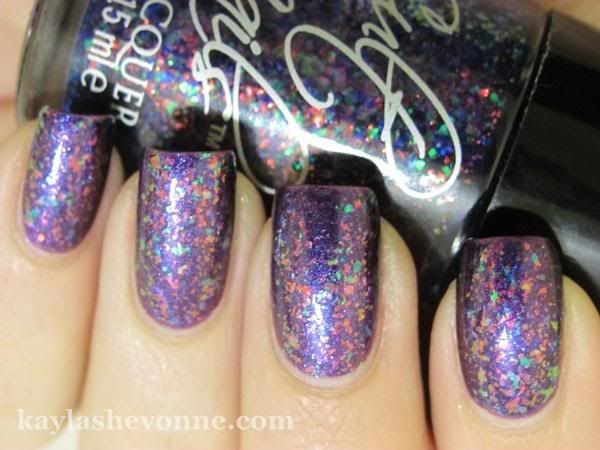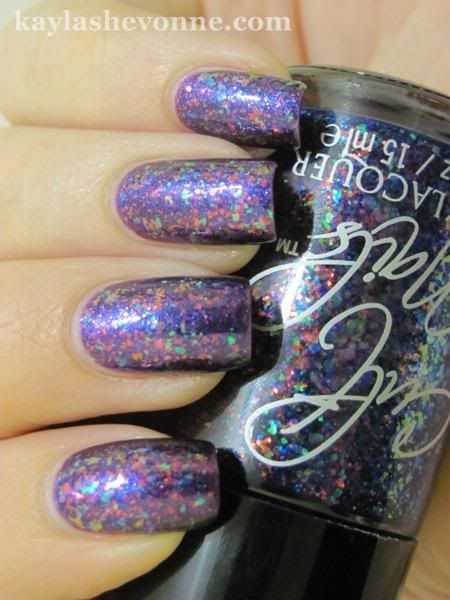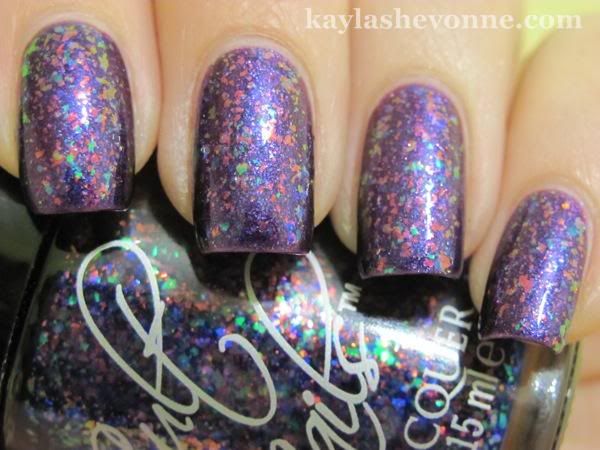 Although we've all seen flakie polishes before, (and they're actually getting much more popular), I think Clairvoyant is extra special. There's something about all those different coloured flakies that's mesmerizing! I'm actually wearing this as a full mani right now and I can't stop staring at my nails!
Cult Nails Clairvoyant is currently sold out on the
Cult Nails website
but as far as I know it's going to be back in stock in the new year. Hopefully all of you who still want to get your own bottle of Clairvoyant will be able to snag one before it sells out again!
Be sure to head over to
Rebecca's blog
to see what her #3 polish of 2011 is!
P.S. We are officially moved into our new place now (although barely anything is unpacked, except for my polish of course) so my photos are going to look a little different than you're used to. I just need to figure out a new lighting scheme/photo-taking-setup so bear with me until then!