Hey guys!
Today I'll be showing you #4 of my Top 10 list of polishes released in 2011. Today's polish is another that was recently released - it's Lorelei's Tiara from the China Glaze Eye Candy Collection.
The Eye Candy Collection was released for Holiday 2011 and consists of 6 glitter shades that were all inspired by Marilyn Monroe. Although I loved most of the shades, Lorelei's Tiara stood out to me as one of the most unique and definitely the prettiest of the bunch.
Lorelei's Tiara is a clear base packed with small silver glitter and medium bright blue glitter. Unlike a lot of glitter shades, Lorelei's Tiara builds up to full opacity in 3 easy coats (which is what I did for my swatches), but you could also layer it over a silver foil or glitter polish so that you don't have to use as much of this beauty.
Let's see the swatches!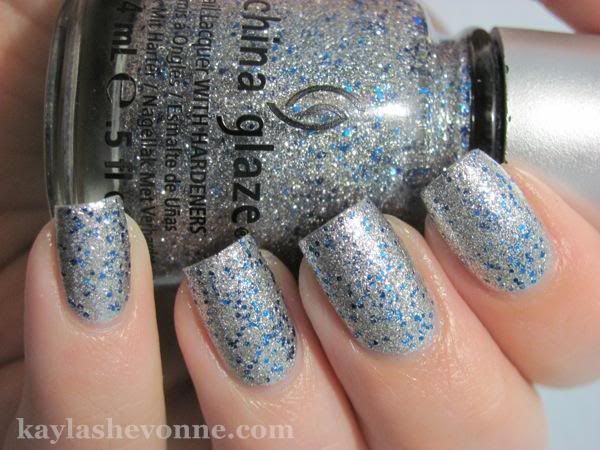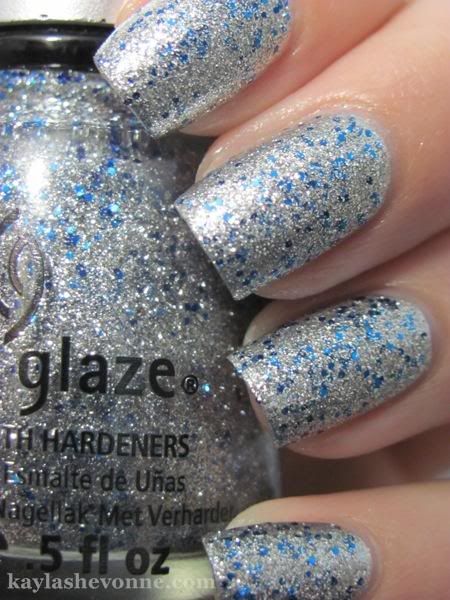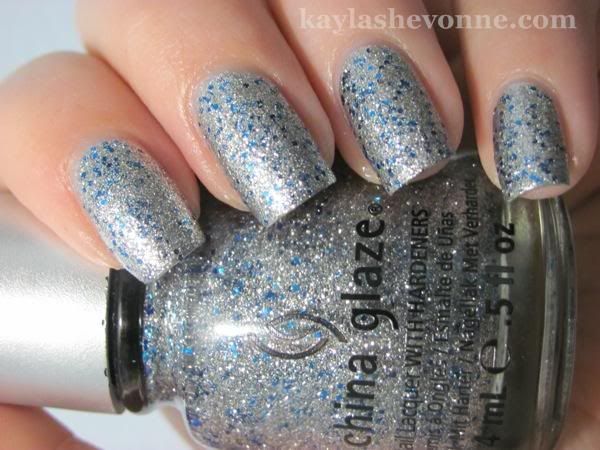 I also used Lorelei's Tiara for the snowflake design I did for my Christmas nail art series!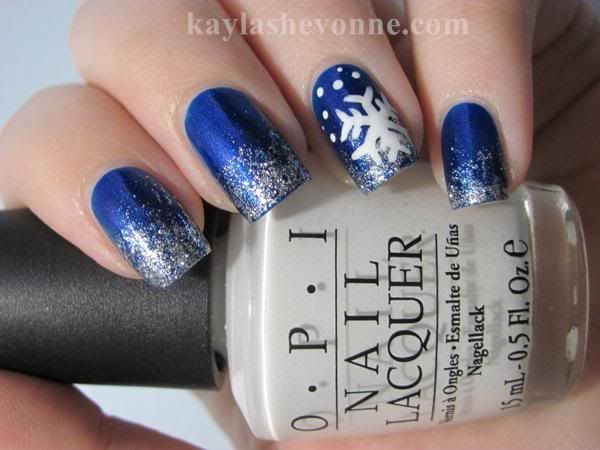 I loved this manicure and apparently so did many others because I've done this for 2 clients since I posted it!
I seriously own nothing even close to this polish and I'm so glad to have it! It definitely deserves a spot in my Top 10.
What do you guys think of my #4 choice? Did you get pick up Lorelei's Tiara or any others from the Eye Candy Collection?
And be sure to head over to
Rebecca's blog
to see what her #4 polish of 2011 is! Yesterday we chose the same polish as our #5 picks (OPI Skull & Glossbones) and that was completely unintentional for anyone wondering!