Hey guys!
Merry Christmas to all that celebrate this holiday! I know a lot of you are going to be busy today but I still have another post (a nail art one) scheduled for later today if you're interested!
Today I'll be showing you #6 of my Top 10 list of polishes released in 2011. Today's polish is from a recently released collection that I haven't even had a chance to swatch for you guys yet! However, I knew I was going to be happy with this shade in particular and I definitely wasn't let down (obviously, considering it made it to my Top 10)!
Today's shade is Wet 'n' Wild It's All In The Cut from the Ice Baby Collection. Sadly, the Ice Baby Collection is a Walgreen's exclusive one and Walgreen's is a US based store, so I had to get a friend from the US to send me the collection. The entire collection is glittery and fun but this shade stood out to me as the most original and the prettiest.
It's All In The Cut is a lavender glitter packed with pieces of pink and holographic glitter. It's a little on the sheer side so although it can be built up to full opacity, I decided to layer 1 coat of It's All In The Cut over 2 coats of China Glaze Spontaneous for my swatches.
Let's see some photos!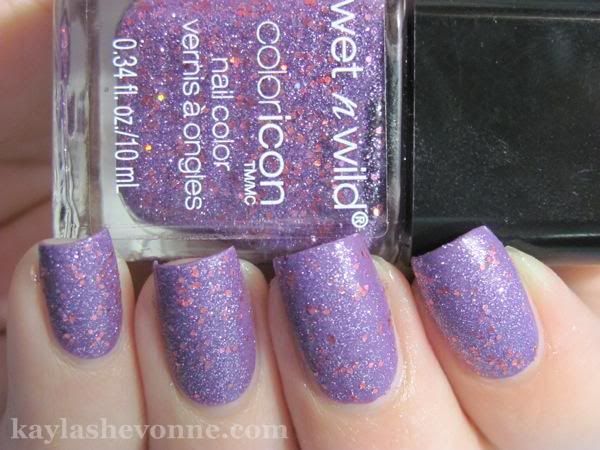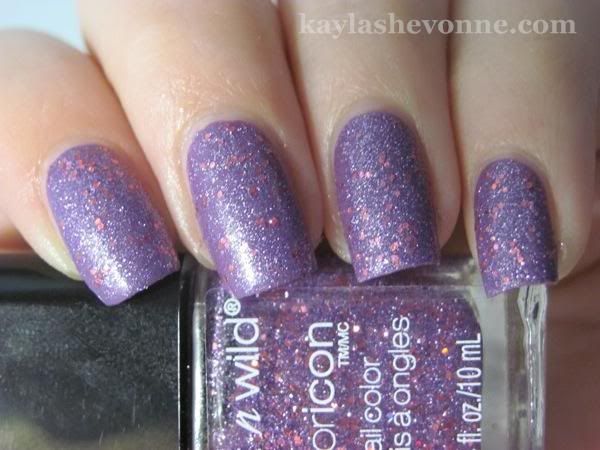 I'm really happy to see drugstore brands of nail polish stepping it up lately and Wet 'n' Wild is definitely making a name of itself within the nail polish community. The Ice Baby Collection seem to have been pretty popular, I just wish it had been more widely available.
Since It's All In The Cut is from a Holiday 2011 collection, you might still be able to find it if you're interested.
What do you guys think of my #6 choice? Did you get pick up It's All In The Cut or any others from the Ice Baby Collection?
And be sure to head over to
Rebecca's blog
to see what her #6 polish of 2011 is!