Hey guys!
I hope you're all enjoying this series thus far! I know I am!
Today I'll be showing you #7 of my Top 10 list of polishes released in 2011 and this is one that based on promotional photos, I never would have thought would end up in my Top 10. However, in person, and once on the nail, this shade is absolutely stunning - it's OPI Swimsuit...Nailed It!
Swimsuit...Nailed It! was released with one of OPI's Summer 2011 Collections - the Miss Universe Collection. It was a small collection of only 4 polishes and this shade was definitely the star of the collection for me. In fact, this shade is the star of all the summer collections in my opinion!
Swimsuit...Nailed It! is a bright, electric blue foil. It covered super easily in 2 coats and it's amazingly shiny, even without topcoat. The one drawback is that it's hard to photograph but I think I did a pretty good job (after taking more photos of this one shade than all the others in my Top 10 list combined)!
Let's move on to some swatches!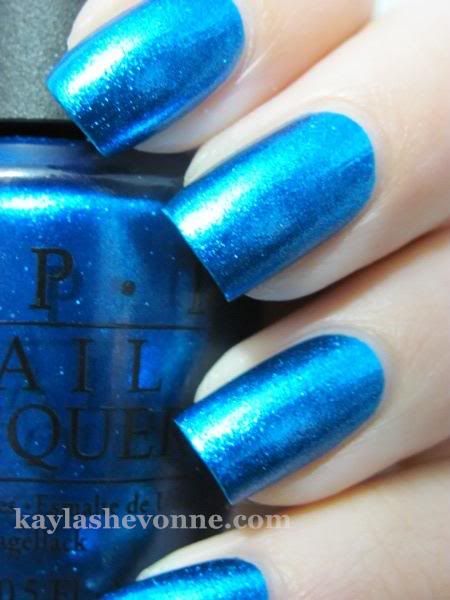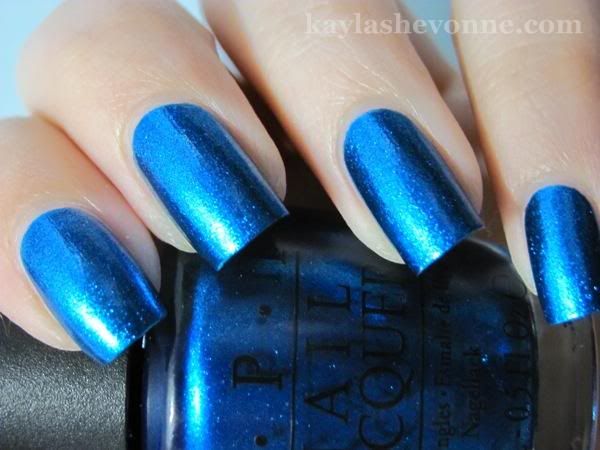 After the release of the Miss Universe Collection we saw a couple of other electric blue foils shades released (such as Color Club Cold Metal and Orly Stonecold) but Swiumsuit...Nailed It! is definitely my favourite of the bunch.
Now, I don't think Swimsuit...Nailed It! is going to be reaching HTF status but I still think it's gorgeous and totally deserving of a spot on my Top 10 list.
If you didn't already pick up a bottle of Swimsuit...Nailed It!, my guess is that it won't be hard to come across.
What do you guys think of my #7 choice? Did you get pick up Swiumsuit...Nailed It?
And be sure to head over to
Rebecca's blog
to see what her #7 polish of 2011 is!