Hey guys!
Today I'll be showing you #8 of my Top 10 list of polishes released in 2011. My #8 choice was wildly popular this year - it's Orly Fowl Play.
Fowl Play was released with Orly's Fall Collection called Birds of a Feather. Sadly, this collection never made its way to my neck of the woods so I had to ask a friend in the US to send a bottle of Fowl Play to me. Thanks again
Sarah
!
Fowl Play is a plum-y jelly base packed with an assortment of duochrome flakies and several different colours of glitter. It's on the sheer side so I find that it's better layered over another shade. In my swatches, I layered one coat of Fowl Play over two coats of Orly Out of this World.
Let's see some swatches!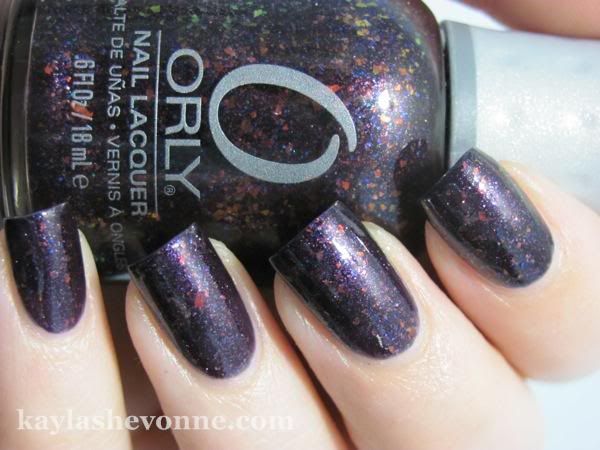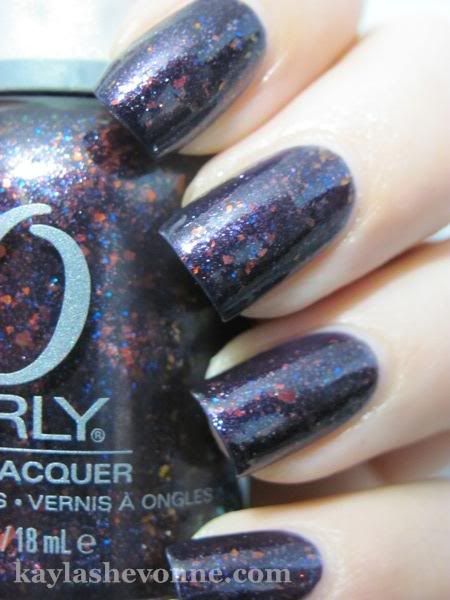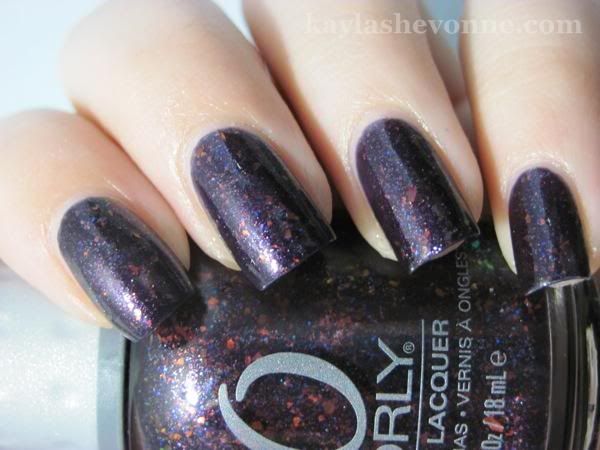 The reason Fowl Play didn't make it higher on my list is because we've seen a very similar version of this shade before - OPI's Merry Midnight from 2009. I did a comparison of these two shades
here
.
However, even though we've seen a similar polish before, Fowl Play is still really special and I'm glad to own it. Furthermore, OPI's Merry Midnight is considered a HTF shade so having Fowl Play released this year gave many people a chance to get a very similar polish.
You might still be able to find the Birds of a Feather Collection at some stores but if you weren't able to pick up a bottle of Fowl Play, try checking online retailers. And, I don't want to give away too much, but keep an eye out for an upcoming giveaway and you might be able to score yourself a bottle of Fowl Play!
What do you guys think of my #8 choice? Did you get your hands on a bottle of Fowl Play?
And be sure to head over to
Rebecca's blog
to see what her #8 polish of 2011 is!