Hey guys!
It's been a while since I've done a haul post! I've been trying to buy less polish since we've moved and I've actually been pretty good! The polishes I'm going to be showing you today have all been purchased over the last month and a half and have just been accumulating in my "to swatch" drawer.
Enjoy!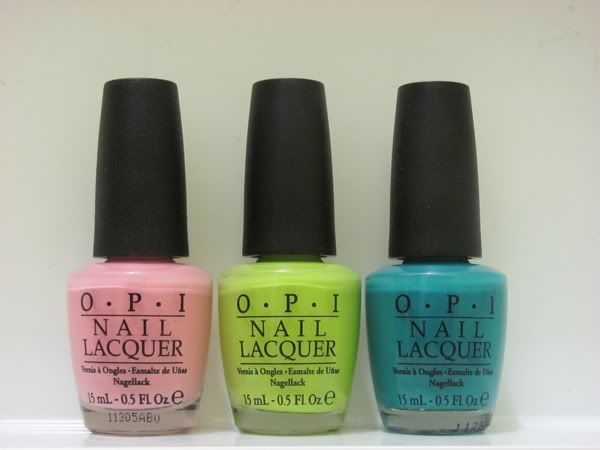 OPI Nicki Minaj Collection: Pink Friday, Did It On 'Em, Fly



OPI Nicki Minaj Collection: Metallic 4 Life, Save Me, Super Bass Shatter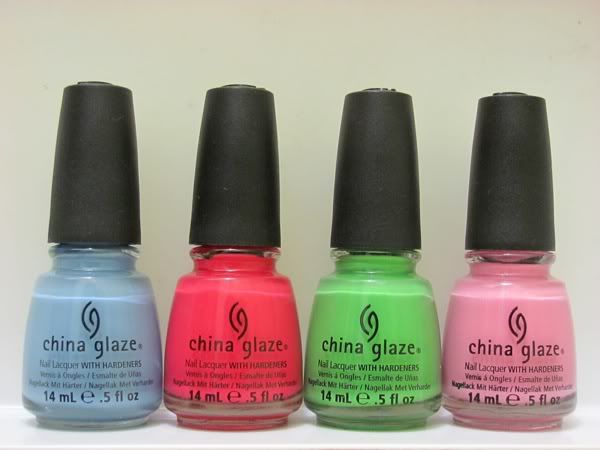 China Glaze Electropop Collection: Electric Beat, Wicked Style, Gaga for Green, Dance Baby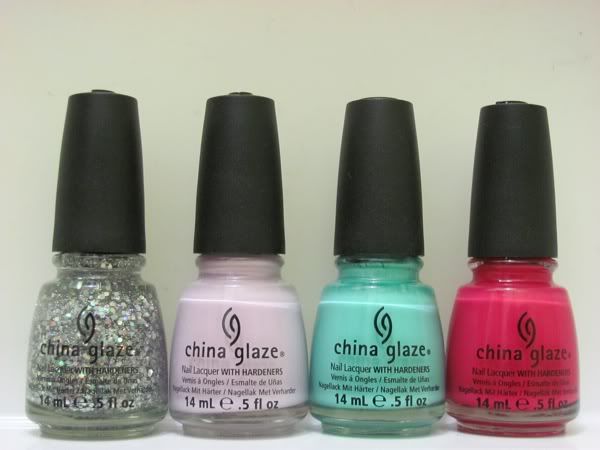 China Glaze Electropop Collection: Techno, Sweet Hook, Aquadelic, Fuchsia Fanatic



China Glaze Electropop Collection: Make Some Noise, Kinetic Candy, Sunshine Pop, Gothic Lolita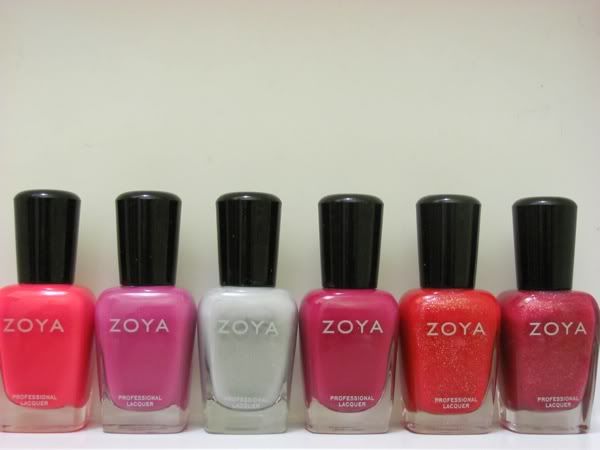 Zoya: Ali, Audrina, Dove, Brie, Nidhi, Aria



Zoya Feel Collection: Kennedy, Carey, Avery, Megan, Kristen, Kendal

There's also a few other things I've acquired that I haven't taken pictures of. They include:
- Revlon Whimsical (supposed dupe for
Deborah Lippmann Glitter in the Air
)
- Nicole by OPI Follow Me On Glitter (gift from
Rebecca
!)
- Finger Paints Special Effects Flakies Collection (I already showed you a mani using a few of these
here
)
- China Glaze FYI and L8R G8R (I now only need 1 more of the OMG polishes to complete my collection!)
I'll try to get swatches of these polishes up soon!