Hey guys!
After removing my
dark winter tress mani
, I was still feeling the dark look so I decided to continue with that theme for today's mani. I was in the mood to try some stamping so I flipped through my stamps and landed on the Bundle Monster chain image, which I thought was perfect for my dark theme. It also always makes me think of the Rihanna song S&M, hence the title of this post.
My plan was to do a black base and stamp the chains with a silver but as it turns out, I don't have any silver polishes that work well for stamping. So, I just went for white instead. But I still wasn't satisfied with the overall look so I decided to matte the design and now I like it much better! And I think my stamping skill is improving! Yay!
Hope you like it!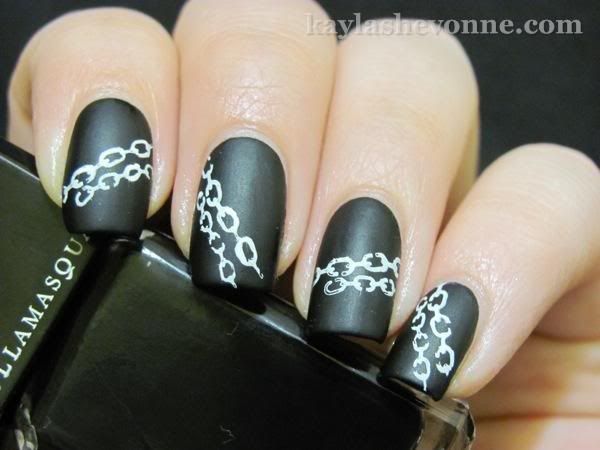 Products used:
CND Stickey Base Coat
Illamasqua - Scorn (base)
Konad - White (chains)
Bundle Monster - BM12 (chains)
Seche Vite Top Coat
Joe Fresh - Matte Top Coat