Hey guys!
Today's mani is a little different than what you're used to seeing from me, but that's the point! You see, while I was going through all of my 2011 manicures to pick my
top 10
, I realized that I did A LOT of bright manicures in 2011! Not that there's a problem with that since I do love my bright colours, but it made me want to try a darker design this time.
So, for this design I chose to do some dark and dreary tree silhouettes. I actually really like how it turned out! I need to go dark more often!
Hope you like it as well!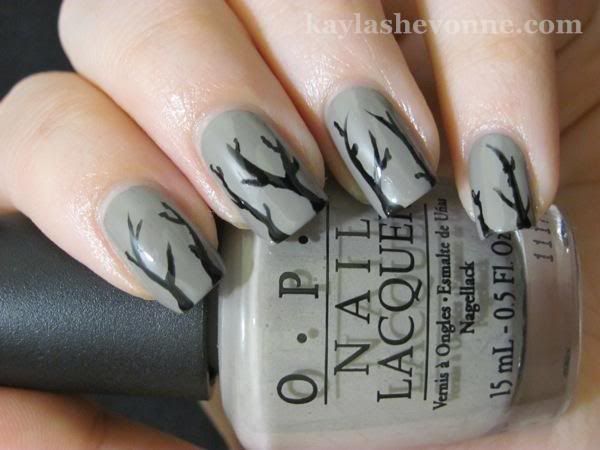 Products:
OPI Chip Skip
CND Stickey Base Coat
OPI - French Quarter For Your Thoughts (base)
China Glaze - Liquid Leather (tree silhouettes)
Seche Vite Top Coat
P.S. OPI French Quarter For Your Thoughts is by far the best grey cream I have ever used. It applies really nicely and evenly in 2 coats. If you're looking to add a good grey cream to your stash, I recommend this one!