Hey guys!
I have internet now! I am a member of society again! You should start seeing more posting from me now, which I'm very excited about and I hope you are too!
Today I have a swatch of a VERY beautiful polish - it's Hits Atena from the Hits Speciallità No Olimpo Collection. It's a deep (yet bright) pink linear holo. This shade is really striking and I think it looks amazing against my pale skin (which isn't something I get to say very often)! Even though this is just a plain mani with no nail art, I haven't been able to stop staring at my nails! Like, I keep stopping my typing of this post just to stare at my nails. Seriously.
I already tried 2 of the other Hits holographic shades before (
Ares and Hera
) and I absolutely raved about the formula/application. Well, Atena is no exception - it's truly a pleasure to apply this polish.
My swatches are 2 coats of Hits Atena and 1 coat of Seche Vite (which, by the way, does not dull the holo effect at all). The first three photos are all under natural light, the fourth is under the fluorescent lights at my work and the last photo is taken with flash.
Let's take a look at this beauty!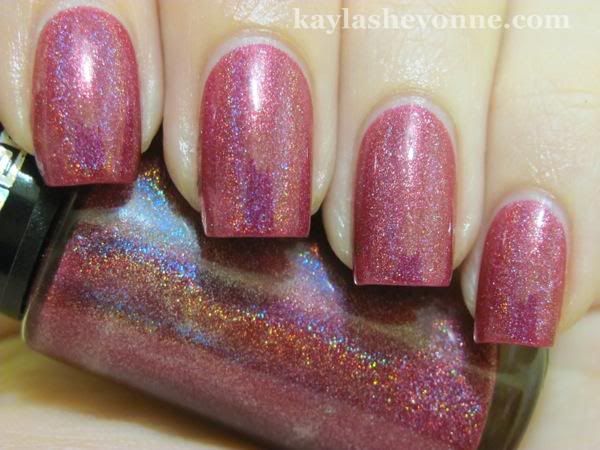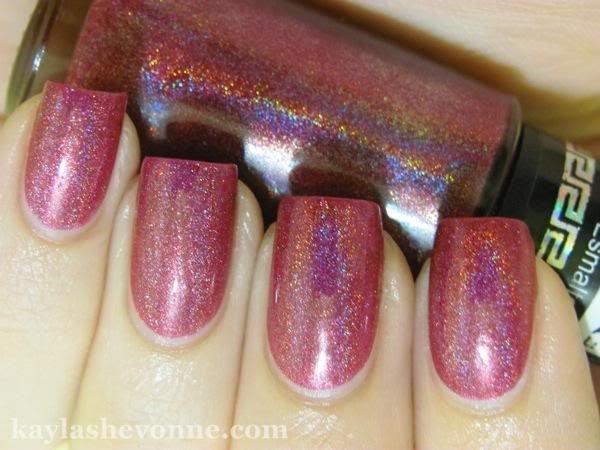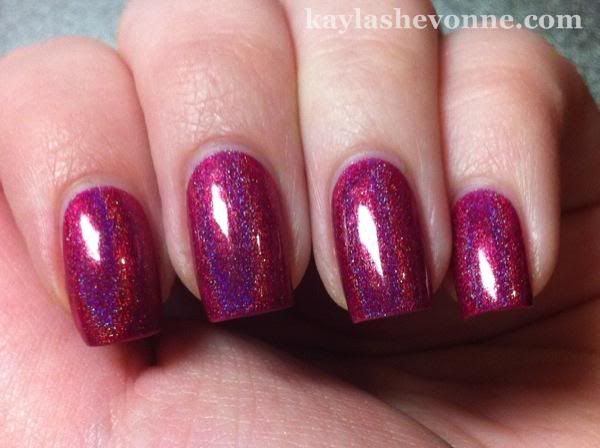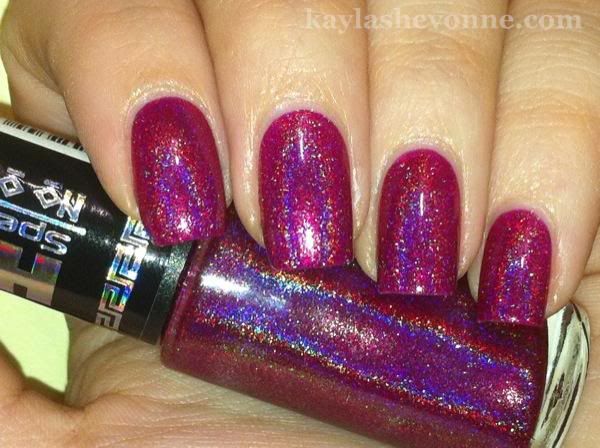 That's an awful photo because my camera freaked out when I turned on the flash and tried to photograph this. BUT look at the holo in the bottle! That alone made me include this photo!
You can purchase
Atena
along with the
entire line of Hits holographic polishes
from the US stockist
llarowe
. The holo polishes are $10 each and don't worry if you live outside the US/Canada because llarowe ships internationally.
Remember, I was chosen as one of llarowe's swatchers so I still have
plenty more Hits polishes
to show you!
The product(s) in this post were provided by the above retailer in exchange for an honest review.