Hey guys!
Today I have a quick mani that I wore about a week ago but forgot to post about! I'm still trying out more of the Hits polishes that I received from
llarowe
and I wanted to do more nail art with them. Sadly, I wasn't feeling very creative so I just picked two of the shades I hadn't tried and winged it. (Does that even make sense? What's the proper past tense way to say that?)
Anyways, what I came up with is this simple two-tone mani with a black swirl down the middle. The silver side is Hits Artemis and the teal is Hits Hera.
It's a pretty basic mani but I still like the way this looked! Unfortunately, we had basically no sun the few days I wore this mani so I wasn't able to get any photos that show off how truly holographic these shades are. So, you'll just have to trust me on this one - they're both very holographic!
Hope you like this simple but still fun mani!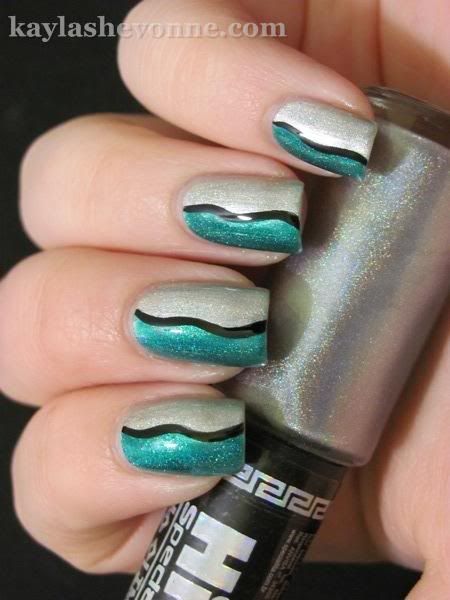 You can purchase
Artmemis
and
Hera
along with the
entire line of Hits holographic polishes
from the US stockist
llarowe
. The holo polishes are $10 each and don't worry if you live outside the US/Canada because llarowe ships internationally.
Only a few more Hits polishes left! Keep checking back for swatches of the rest of them!