Hey guys!
Today I'm back with another of the Hits polishes for you! I'll be showing you another of the holo shades - Deméter, which is an orange prismatic holo.
Yes, you read that right, an orange holo! I think this is the first time I've seen a brand do an orange holographic polish! Although I did make one myself when I layered Spectraflair holographic pigment over an orange creme (see that
here
).
This is one of the Hits holos that's more of a prismatic holo than a linear one and my camera had trouble capturing that. So in my photos you'll see what looks like shimmer particles but trust me, they're holo particles that really come to life under bright lights.
The formula and application of Deméter were spot on, such as I've come to expect from these Hits polishes.
Let's take a look!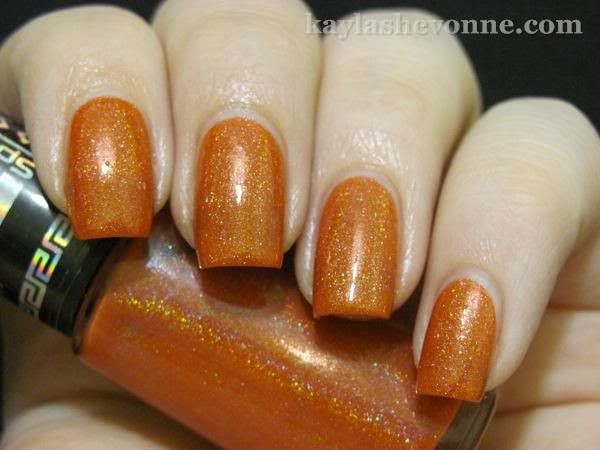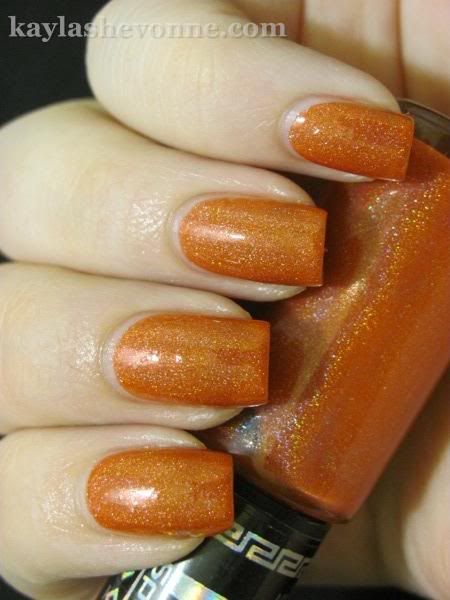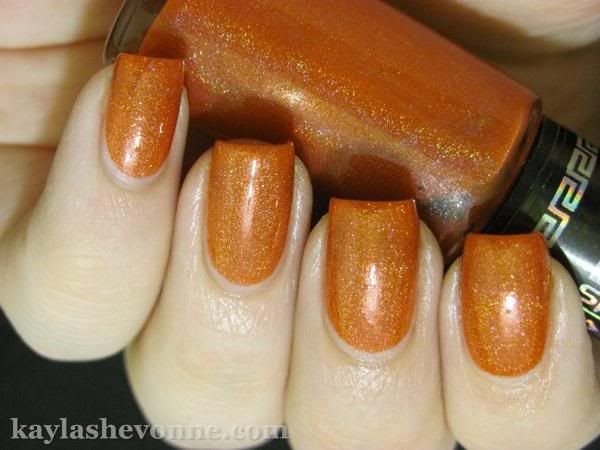 You can purchase
Deméter
along with the
entire line of Hits holographic polishes
from the US stockist
llarowe
. The holo polishes are $10 each and don't worry if you live outside the US/Canada because llarowe ships internationally.
Keep checking back for swatches of the remaining Hits polishes I received!
The product(s) in this post were provided by the above retailer in exchange for an honest review.