Hey guys!
Today I have yet another Hits polish to show you! I'm slowly but surely working my way through all of the ones I received from
llarowe
and I've been super impressed so far. I'm so glad this brand was chosen for me!
I'll be showing you Dionisio today which is a blue-toned, deep purple holo. I pretty much always like how purples look on me and Dionisio was no exception to that. In fact, because this was the last shade that I swatched during my first Hits swatching marathon, I left it on as a full mani for a couple of days!
Let's take a look!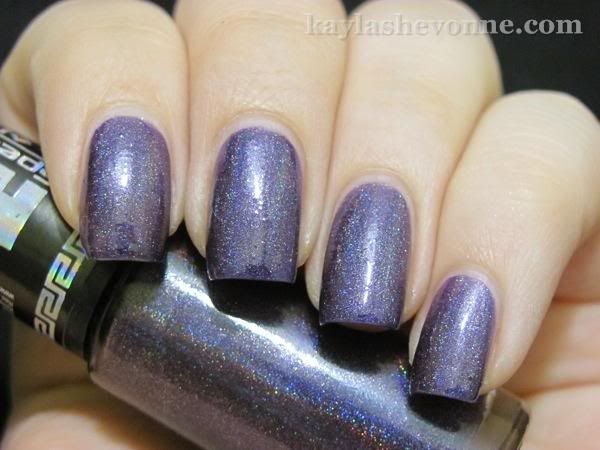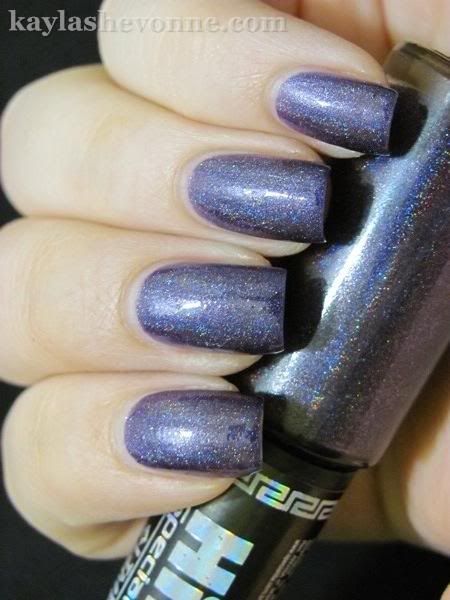 For me, the linear effect wasn't as strong with Dionisio as it has been with some of the others - this one is more prismatic than linear I think.
Also, I don't think I even have to say it but I will - the formula and application of Dionisio were excellent. My swatch is 2 easy coats.
You can purchase
Dionisio
along with the
entire line of Hits holographic polishes
from the US stockist
llarowe
. The holo polishes are $10 each and don't worry if you live outside the US/Canada because llarowe ships internationally.
Keep checking back to see swatches of the remaining Hits polishes I'll be showing you!
P.S. Have you been to the
llarowe shop home page
recently? Look whose photo is front and centre!
The product(s) in this post were provided by the above retailer in exchange for an honest review.