Hey guys!
That's right, today I have another Hits polish for you! This is another of the flake shades, which as I told you before, are all named after types of dance.
The one I'll be showing you today is Hits Fox Trot, which is a purple jelly base with flakies that shift from orange to gold to green.
The base of Fox Trot is opaque enough that this polish can be worn on its own so you don't have to layer it if you don't want to. However, for my swatch below, I layered Fox Trot over
Hits Dionisio
which is the blue-toned purple holo that I showed you a couple of days ago. I think this is a great combination and it actually ended up looking a little bit like
OPI Merry Midnight/Orly Fowl Play
!
Let's take a look!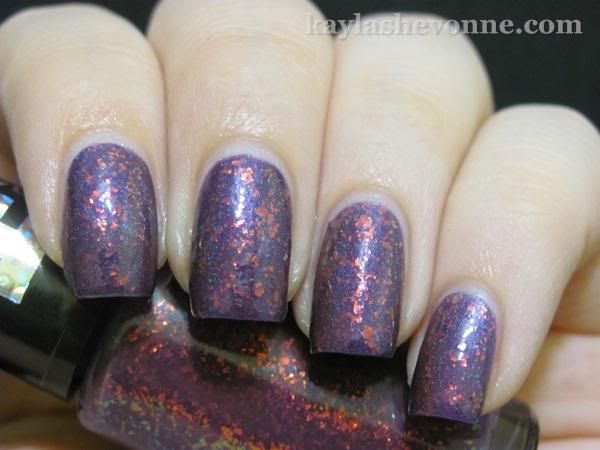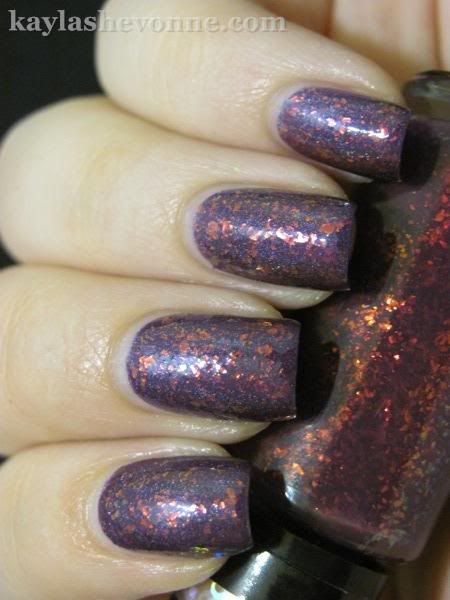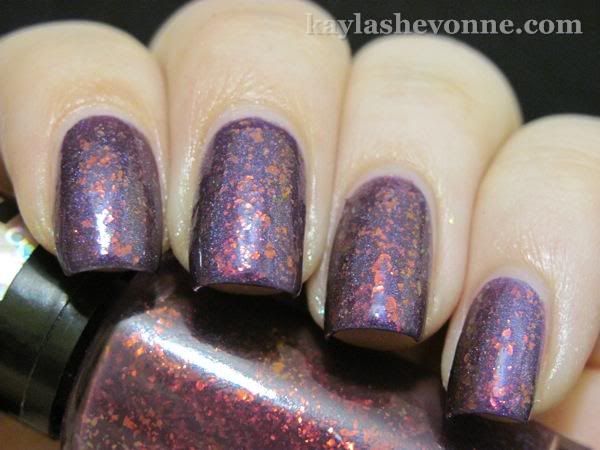 You can purchase
Fox Trot
along with the
entire line of Hits flakes polishes
from the US stockist
llarowe
. The flake polishes are $8 each and don't worry if you live outside the US/Canada because llarowe ships internationally.
Keep checking back for swatches of the remaining Hits polishes I received!
The product(s) in this post were provided by the above retailer in exchange for an honest review.