Hey guys!
Today I have another of the Hits flake polishes for you! This one is called Tango and it's a black base with flakies that shift from green to orange to gold.
The base of Tango is super pigmented so you truly do not need to use this as a layering polish. My swatch below is just 2 coats of Tango and you can see that it's totally opaque. It also applied really easily.
To be honest, this is my least favourite of the Hits flake polishes that I've tried so far. There's nothing necessarily wrong with the polish itself, I just don't like the colour very much. However, I think this would be great around the Halloween season. And, I think I might like it better if it were matte instead of shiny - at least then the flakies would be able to stand out a little more through the black base.
Let's take a look!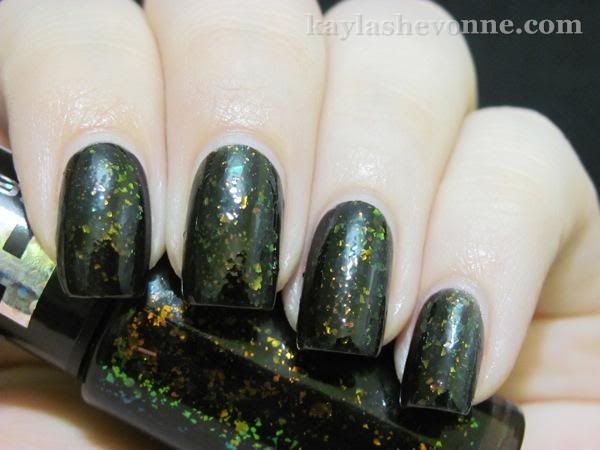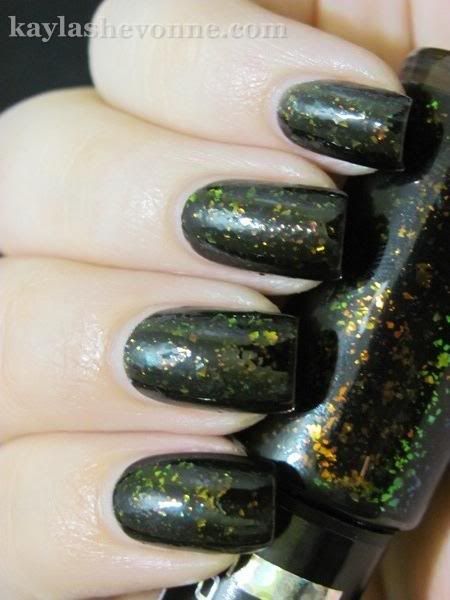 You can purchase
Tango
along with the
entire line of Hits flakes polishes
from the US stockist
llarowe
. The holo polishes are $8 each and don't worry if you live outside the US/Canada because llarowe ships internationally.
Keep checking back for swatches of the remaining Hits polishes I received!
The product(s) in this post were provided by the above retailer in exchange for an honest review.