Hey guys!
Today I have another Hits polish to show you! This time though I'm taking a break from the holo shades and I'm instead going to show you one of the Hits flakes polishes!
All of the Hits flakes polishes are named after types of dance and today I'll be showing you Valsa, which is a type of dance I haven't actually heard of but I would imagine it's popular in Brazilian culture, which is where the Hits brand originates from.
Valsa is a clear base with flakes that shift from blue to green. For my photos I decided to try layering Valsa over a base of
Hits Zeus
which is the black holo that I showed you a few days ago. Valsa lightened Zeus up a little and added quite an interesting effect - the flakies are super obvious but yet the pristmatic holo underneath is also still apparent! I liked this combination a lot and I definitely want to wear it as a full mani someday instead of just for swatches.
Let's take a look!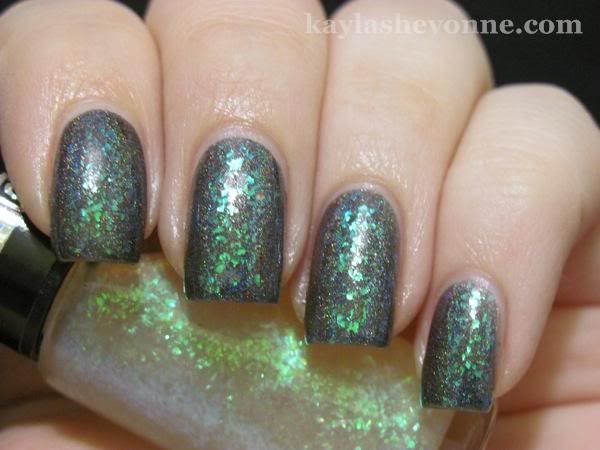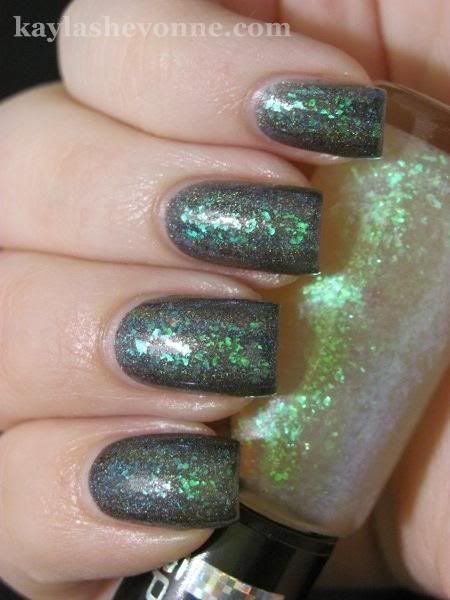 You can purchase
Valsa
along with the
entire line of Hits flakes polishes
from the US stockist
llarowe
. The holo polishes are $8 each and don't worry if you live outside the US/Canada because llarowe ships internationally.
Keep checking back for swatches of the remaining Hits polishes I received!
The product(s) in this post were provided by the above retailer in exchange for an honest review.