Hey guys!
Are you getting sick of these Hits swatches yet? I sure hope not because I've still got plenty more to show you!
Up until now I've been wearing the ones I've showed you as full manis for a couple of days each but last night I decided to have a swatching marathon and swatched seven of the remaining ones I have to show you. So, today I'll be showing you Hits Zeus, which is, simply put, a black linear holo.
I actually don't think I own any black linear holos! I missed out on the original OPI My Private Jet and I would never pay the ridiculous prices on eBay for it and I passed on Color Club Revvvolution, even when I saw it in a mini pack at Winners not too long ago (I hate mini polishes, simply because they don't store well). I do own Let's Do It In 3-D from the China Glaze Kaleidoscope Collection but as we all know, the Kaleidoscopes aren't true linear holos.
So, Zeus is my first black linear holo! And I really love it! This was the first of the seven shades that I swatched and I came near close to ending my swatching marathon because I didn't want to remove this! But alas, I had a swatching duty to fulfill, haha.
Once again, the formula and application of Zeus are both amazing. My swatches are 2 easy coats of Zeus with no top coat.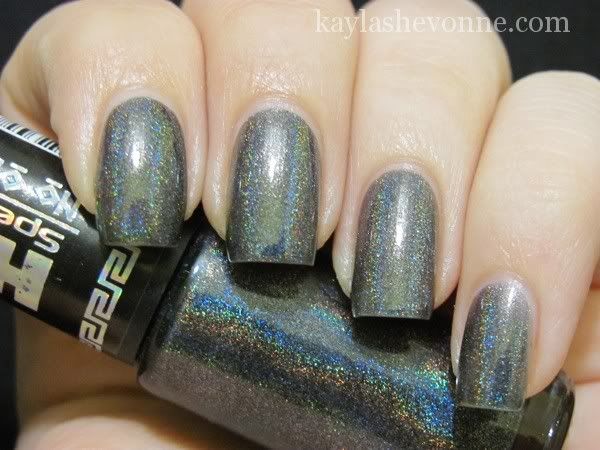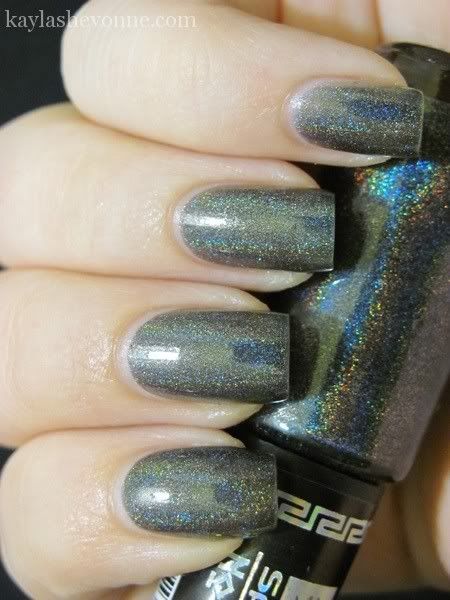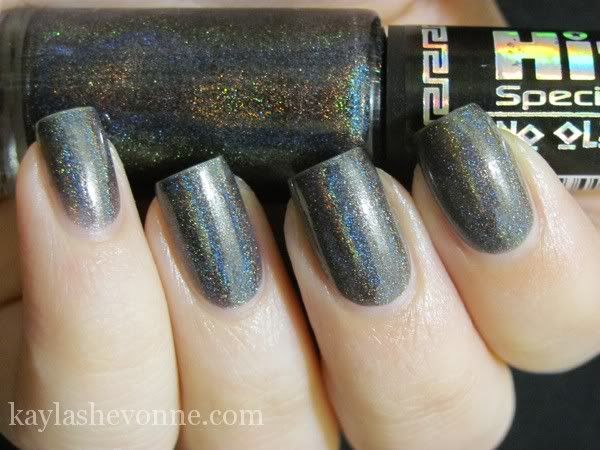 You can purchase
Zeus
along with the
entire line of Hits holographic polishes
from the US stockist
llarowe
. The holo polishes are $10 each and don't worry if you live outside the US/Canada because llarowe ships internationally.
Keep checking back for swatches of the remaining Hits polishes I received!
The product(s) in this post were provided by the above retailer in exchange for an honest review.