Hey guys!
I haven't reviewed an entire collection in quite some time now! With the move, the holidays and my new job I guess I've been sticking to shorter posts! But today I have the new collection by OPI to show you - the OPI Nicki Minaj Collection.
Before moving on to the review, I have a brief announcement to make! I've decided that my 2012 blogging resolution is to swatch polishes and collections on my own nails rather than on nail wheels, which is what you're used to from me. Although it's less time consuming to do it on the wheels, I know you guys would prefer to see polishes on real nails and since I've been pleased with my own nail swatches lately, I made the decision to swatch on my nails from now on. I hope this is good news and I hope you're excited to see full nail swatches from now on!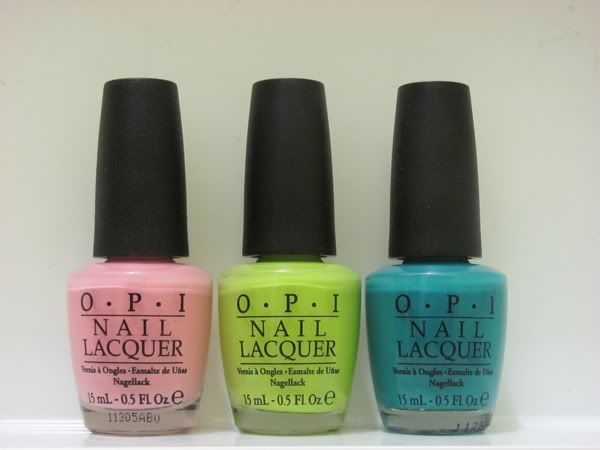 Keep reading for the full review and full swatch photos!
First up is Pink Friday, which is a bubblegum pink creme. As much as this one applied really nicely and was opaque in 2 coats, I just can't love it. But that's mostly because it's not the pink holographic colour that we were expecting when the first run of promotional images for this collection were released.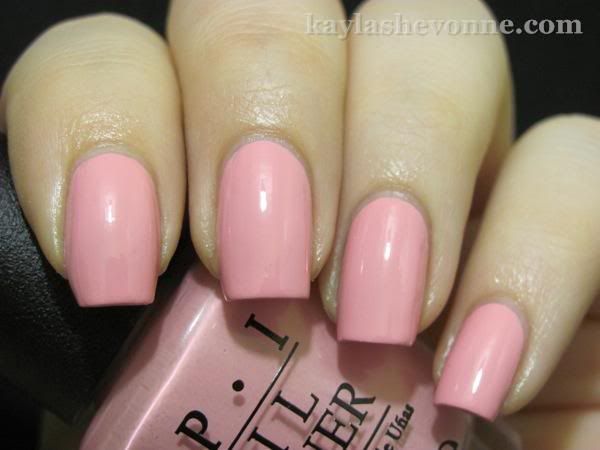 Next we have Did It On 'Em, which is a chartreuse creme. I first need to mention that my camera hated this colour - it shows up more neon than it truly is. I layered one of the other shades from this collection over Did It On 'Em below and that photo is much more colour accurate.
I'm always into these ugly-pretty shades so as much as I like the colour, I did not like the formula of this one. I found it too thick and it wasn't self-leveling so I had to play with it a lot to get it to look even. Furthermore, it's the only one of the cremes from this collection that required 3 coats for opacity.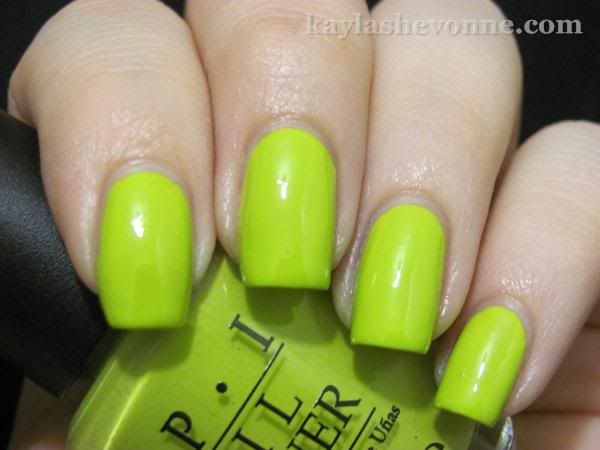 Next is Fly which is a teal creme. This isn't the most unique shade but I find myself really loving this one! The formula is really good and it covers easily in 2 coats.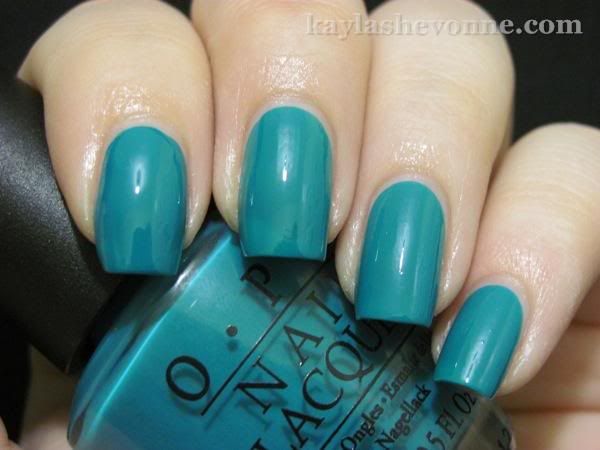 This next one is Metallic 4 Life which is a black jelly-ish base with large and small silver glitter. I'm sorry to say it but I really dislike this shade - I simply find it too chunky and harsh looking. It did apply surprisingly well for the type of polish that it is and my swatch is only 2 coats.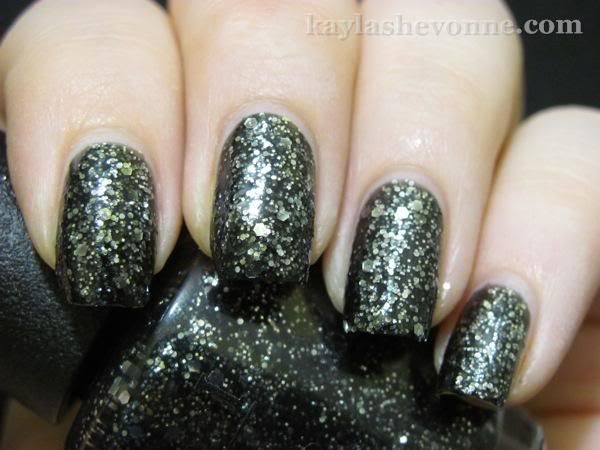 Next we have Save Me which is a clear base with a combination of small silver, blue bar glitter and holographic bar glitter. I've said it before but I'm not a big fan of bar glitter. However, I found that this bar glitter isn't too concentrated so it doesn't end up with that "hairy" look that I hate. Below I've layered Save Me over Fly as well as over Did It On 'Em.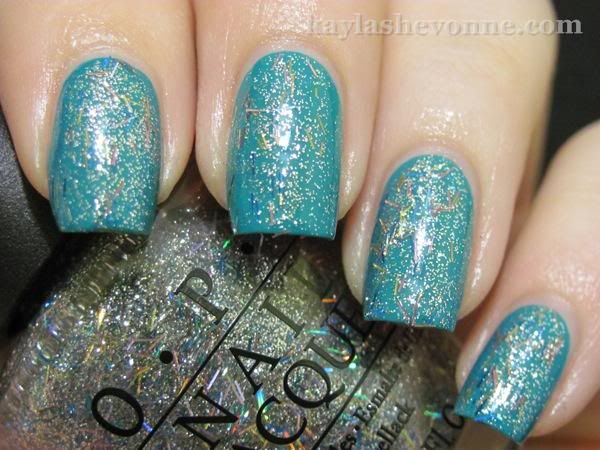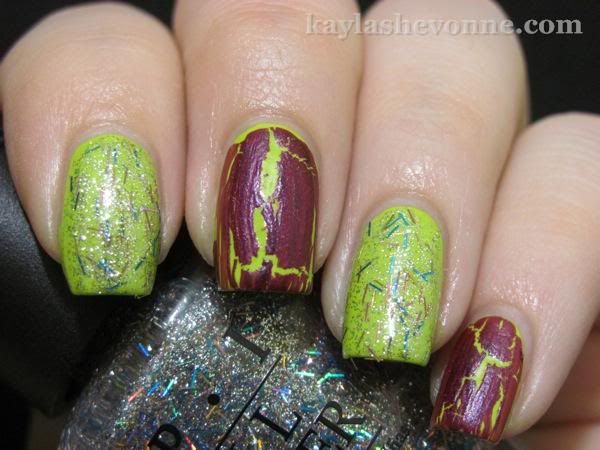 Finally, we have Super Bass Shatter, which is a shimmery purple coloured shatter polish. In my mind, the shatter trend is over and should be put to rest. However, this is probably one of my favourite shades of shatter polish that's been released. I had no problems with this shade and it shattered well. Below I've layered Super Bass Shatter over Pink Friday and Did It On 'Em.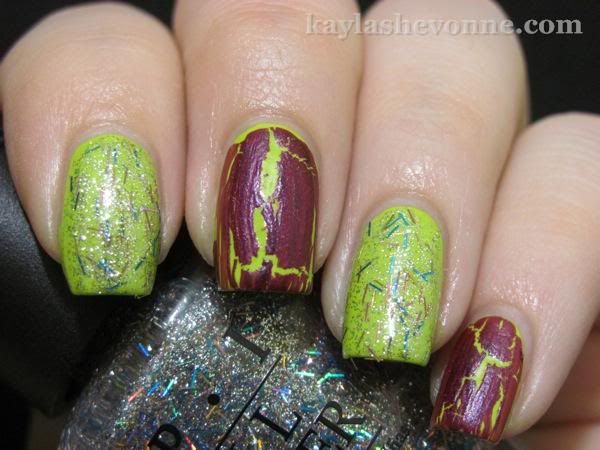 Overall, this is an interesting collection with a nice variety of colours and finishes. I still wish Pink Friday had been the pink holographic that we had seen in those original press releases but I've pretty much given up on any further holographic shades from OPI.
My favourites from this collection are Fly and surprisingly, Save Me.
The OPI Nicki Minaj Collection is available now at professional salons and will run you anywhere between $6 and $10 each, depending on where you live and where you find yours.
What do you guys think of this collection?