Hey guys!
Since I'm pretty sure I'm not going to get a chance to do a full review/swatch post for the OPI Holland Collection, I decided to utilize a few of my favourite shades from the collection in a nail art design.
The design I chose is a recreation of one of my older designs -
Rainbow Splatter
. I also have
a tutorial
for that design so if you like the look of today's mani and have these polishes, you can recreate this by using the tutorial.
I started with a base of Thanks a Windmillion, which is a dusty seafoam creme shade. It reminds me a lot of Mermaid's Tears from last year's Pirates of the Caribbean Collection, maybe just a touch darker. The formula was really nice and I only needed 2 coats for full coverage.
The splatters were made with Pedal Faster Suzi!, Dutch 'Ya Just Love OPI? and I Have a Herring Problem. Pedal Faster Suzi! is a light pink with heavy silver-white shimmer and let me just say, I absolutely LOVE this shade. I actually wish I had used this one as my base colour because I just want to use it more! Dutch 'Ya Just Love OPI? is a red-toned purple with gold and red shimmer and I Have a Herring Problem is a dusty blue with gold and silver shimmer.
These are my top 4 picks from the collection but there are a few others that I really like as well. And my #1 pick is surprisingly Pedal Faster Suzi!
Anyways, onto the mani that I created with these!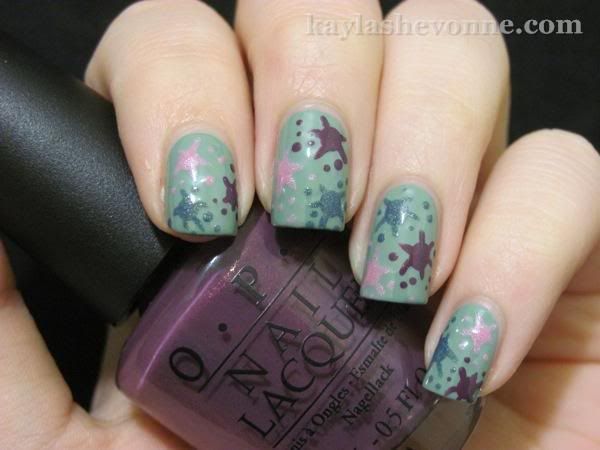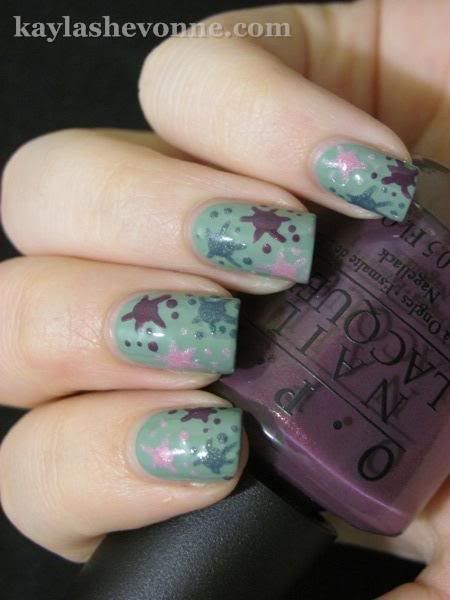 Products used:
CND Stickey Base Coat
OPI - Thanks a Windmillion (base)
OPI - Pedal Faster Suzi! (pink splatters)
OPI - Dutch 'Ya Just Love OPI? (purple splatters)
OPI - I Have a Herring Problem (blue splatters)
Seche Vite Top Coat