Hey guys!
Today I have another Hits holo to show you! This one is Afrodite - a pink linear holo with a touch of coral. I wasn't too excited about this one, which is why it's one of the last ones I tried. However, I ended up loving this shade! I think looks really pretty against my skin tone and the colour is just gorgeous!
As with the other Hits holos, Afrodite has a flawless formula and application. My swatch is 2 easy coats of Afrodite.
Oh and in case you're wondering, my bottle of Afrodite had a little accident during shipping and I had to clean it up with polish remover, so that's why the label is mostly worn off.
Have a look!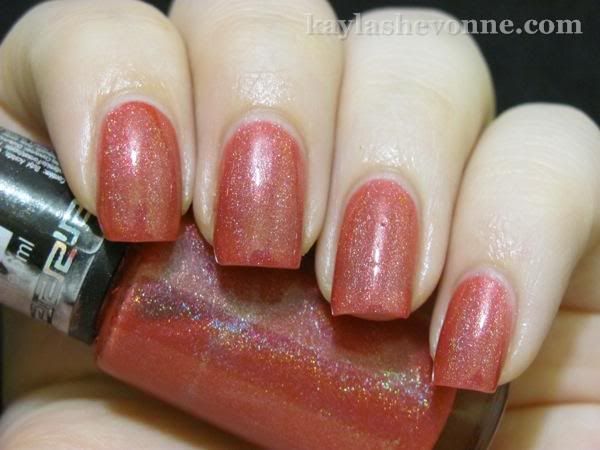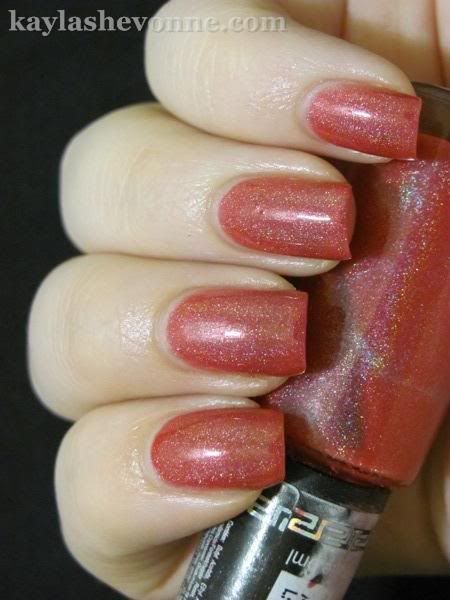 You can purchase
Afrodite
along with the
entire line of Hits holographic polishes
from the US stockist
llarowe
. The holo polishes are $10 each and don't worry if you live outside the US/Canada because llarowe ships internationally.
Check back tomorrow to see some awesome layering with this polish!
The product(s) in this post were provided by the above retailer in exchange for an honest review.