Hey guys!
As promised, today I'll be showing you some layering with
Hits Afrodite
, which is the pink holo that I showed you a couple of days ago.
For all of my Hits flakie polish reviews so far, I've been layering them over a coordinating base colour. However, this time I wanted to try something different and sort of unexpected. So, I chose Hits Jazz which is a clear base with flakies that shift from blue to yellow to green. The pink from Afrodite really brings out the yellow/green of the flakies but to see it Jazz from a whole other perspective, check out
this
post from Jen of
The PolishAholic
.
I think this combo of Afrodite and Jazz is amazing and it's at the top of my list for a full mani the next time I decide to not wear any nail art. It's extremely eye-catching and even though I only had it on long enough to swatch it and take a few photos, I couldn't stop staring at my nails!
Anyways, enough babbling about it, let's see some photos!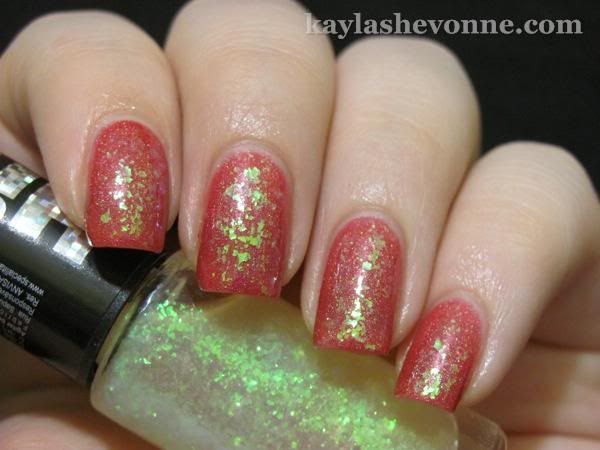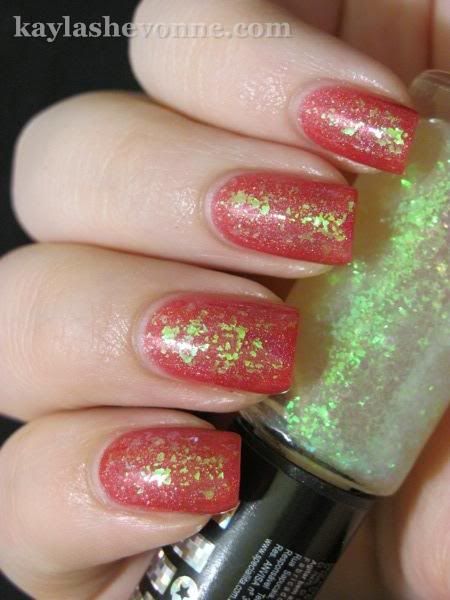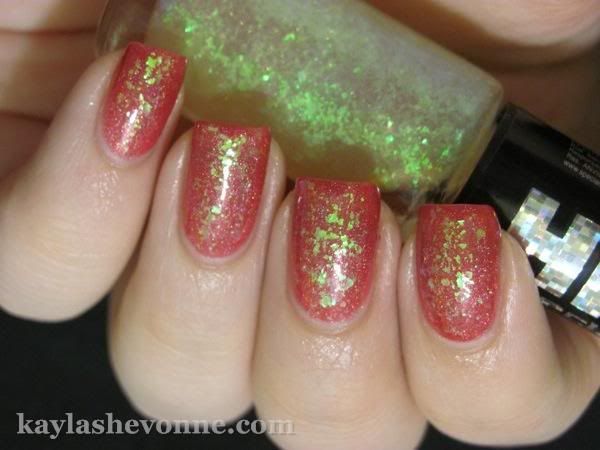 You can purchase
Jazz
along with the
entire line of Hits flakes polishes
from the US stockist
llarowe
. The flake polishes are $8 each and don't worry if you live outside the US/Canada because llarowe ships internationally.
Only a few more Hits polishes to show you! Stay tuned!
The product(s) in this post were provided by the above retailer in exchange for an honest review.