Hey guys!
Today I have another Hits flakie shade to show you. This one is Lambada and it's a clear base with an array of different coloured flakies within. The flakes range from blue, green and teal to gold, yellow and orange.
I think this one is very similar to one of the Finger Paints flakies that was recently released - Twisted. So if you already have Twisted, I'd skip out on Lambada.
I wanted to do something different than just layer this over black so I decided to layer Lambada over
Hits Hermes
, which is the gold holo I showed you earlier this month. I ended up really disliking this combination but I'm still glad I tried it and it does still show off most of the colours of the flakies, especially the green and orange.
Take a look at this odd combo!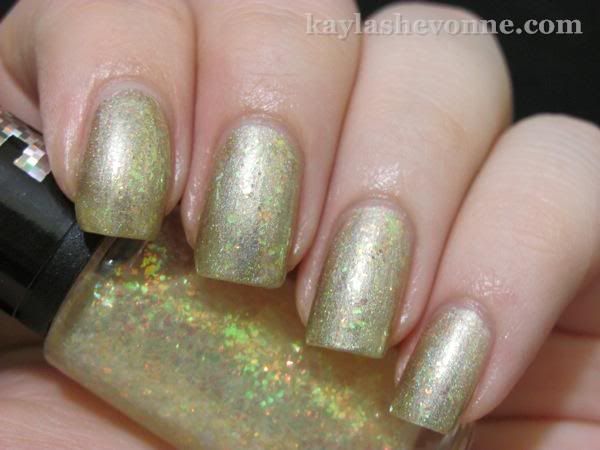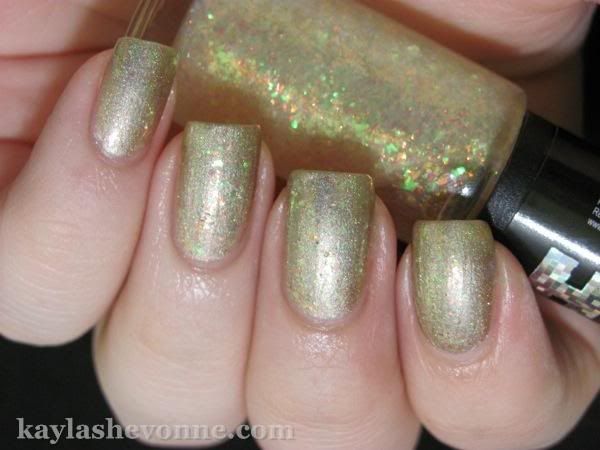 You can purchase
Lambada
along with the
entire line of Hits flakes polishes
from the US stockist
llarowe
. The flake polishes are $8 each and don't worry if you live outside the US/Canada because llarowe ships internationally.
Only a few more Hits polishes to show you! Stay tuned!
The product(s) in this post were provided by the above retailer in exchange for an honest review.