Hey guys!
Since it was requested, I decided to do up a tutorial for my
"Girl on Fire"
nail design. Plus, I haven't done a tutorial in far too long so it's way overdue.
Hopefully some of you still haven't seen the film and thus you'll be able to follow this tutorial and wear this mani when you go see it. And if you're not interested in The Hunger Games books and/or movie, this can just be done as a fierce, fiery mani!
To refresh, here's the finished design: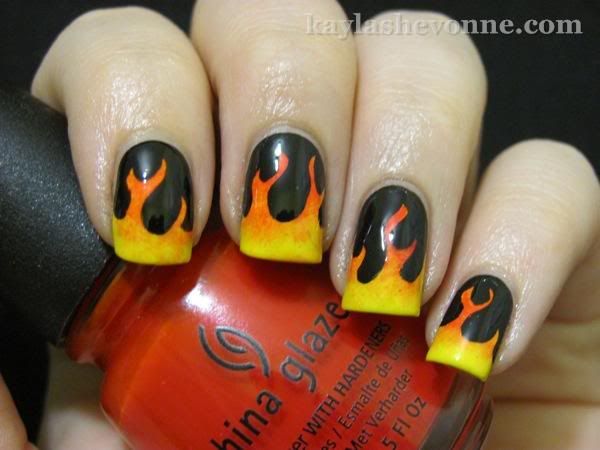 Keep reading for the tutorial!
What you'll need:
I've included the exact brands/names of the polishes I used, but you can use whatever brands/shades you have in your stash.
Polishes:
- Base coat (CND Stickey)
- Top Coat (Seche Vite)
- Yellow creme polish (Color Club Almost Famous)
- Sheer red neon polish (China Glaze Rose Among Thorns)
- Black creme polish (China Glaze Liquid Leather)
Other tools:
- A makeup sponge
- A small nail art brush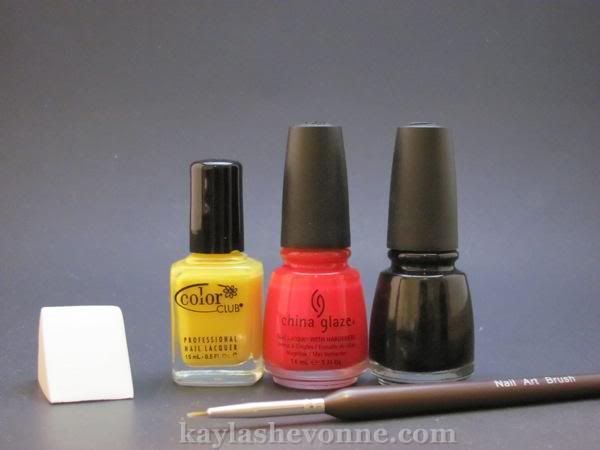 Step 1:
Apply your base coat.
Step 2:
Paint all of your nails with your yellow creme polish.
Step 3:
Using your makeup sponge and your neon red polish, start from the base of your nail near your cuticle and create a gradient. You want the most colour concentration to be near the base of your nail and for it to get lighter as you work your way down. If you feel that you got too heavy-handed at any point, go back and touch up with your yellow polish and the sponge.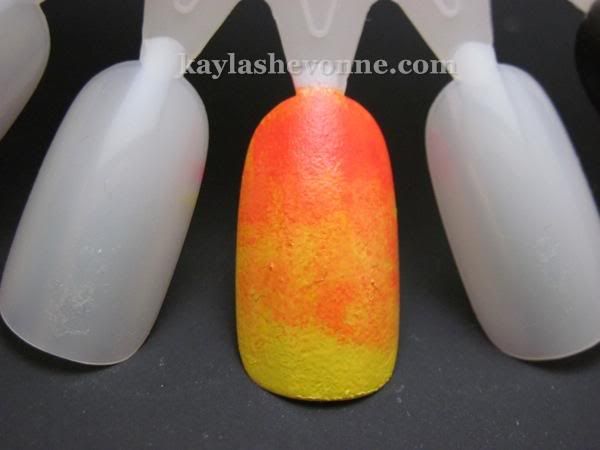 Step 4:
Once you're satisfied with your gradient and it's dry, use your small nail art brush and your black creme polish to freehand the shape of the flames. This doesn't need to be perfect or consistent from one nail to the next.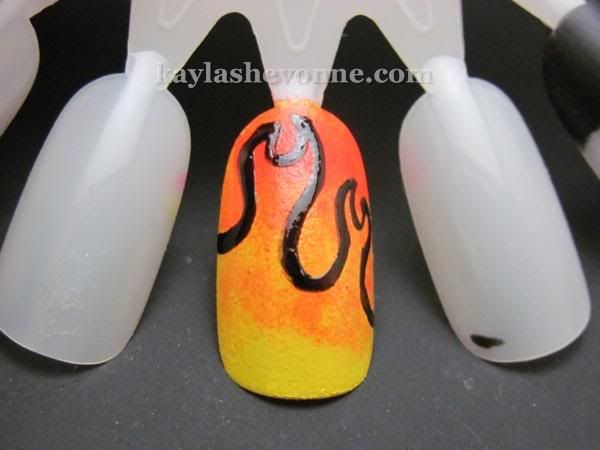 Step 5:
Once you're satisfied with the shape of your flames, fill in the outline you just created with the black polish.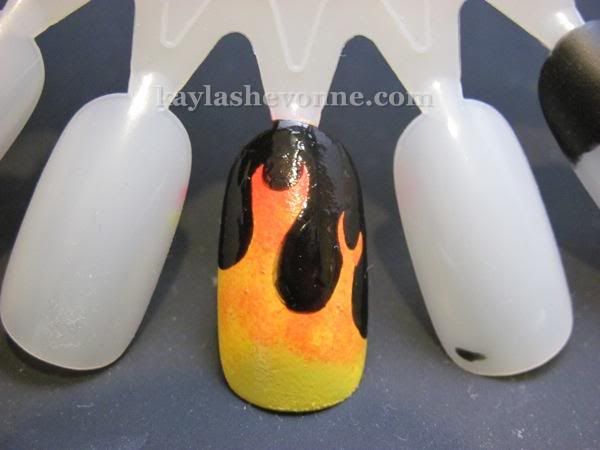 Step 7:
After allowing your design to dry completely, add a layer of your favorite top coat. This will make your new mani last longer, it will smooth out any bumps and ridges that have been created during the process, and it will also give your nails a nice shine.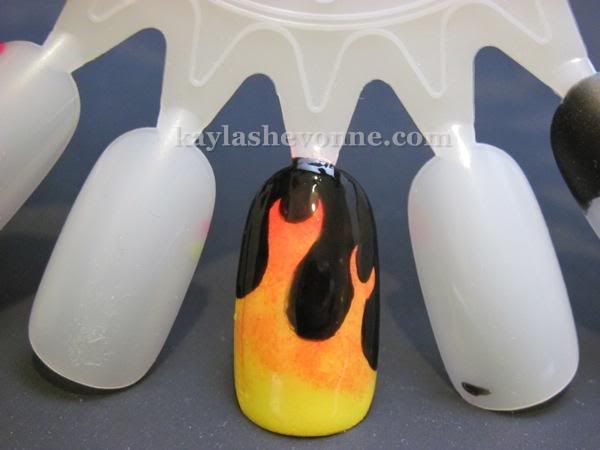 As always, I hope this tutorial was helpful and I hope some of you will try this design out for yourselves. And I'd love to see pictures if you try it!