Good morning!
Today's nail art was completely unplanned. In fact, I had an entirely different design in mind but I ended up not having enough time yesterday to do it. And when I'm in a time crunch, I always default to some sort of animal print! So I picked some bright, spring colours and went for a freehand cheetah print.
Oh, and as a side note, I purposefully picked another colour from the OPI Holland Collection to use in this mani since I won't be doing a full review/swatch post.
You also might notice that my nails are I think the shortest they've ever been! My index nail was growing out again after
the break
but it was growing out unevenly. So, I filed it down a bit and then filed the others down to match. They might be a tad shorter than I would prefer but as long as the length is consistent, I'm pretty happy.
Anyways, enjoy today's mani!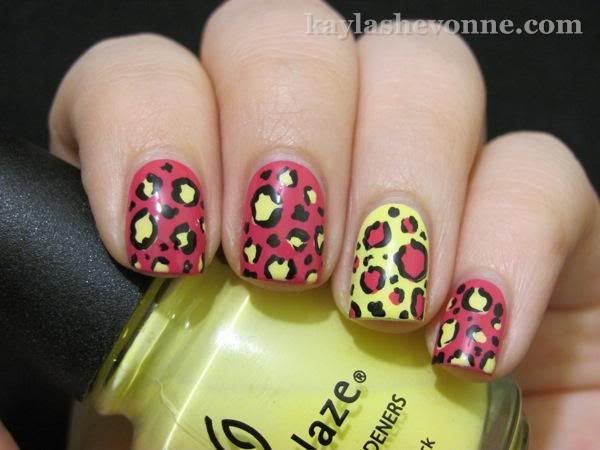 Products used:
CND Stickey Base Coat
OPI - Kiss Me On My Tulips (base for all nails except ring finger, spots on ring)
China Glaze - Lemon Fizz (base for ring finger, spots on all other nails)
Konad - Black (spots)
Seche Vite Top Coat