Good afternoon!
Are you all excited for the opening of The Hunger Games today? I sure am! I'm going to see the 6:30pm IMAX showing and I can't wait! I know some of you may have gone to the midnight showing last night so please, no spoilers!
Today's nail art is basically a recreation of the cover of the book. This design has been done a number of times but I think the first place I saw it was
this
tutorial by
IHaveACupcake
on youtube. I did the grey circular shapes (which, in my mind, represent the districts and their connectedness, but I could be totally off the mark) on most of my nails and then I did the mockingjay pin as an accent nail.
Enjoy! And May the Odds Be Ever In Your Favor!
(Am I a total dork for just saying that? Probably.)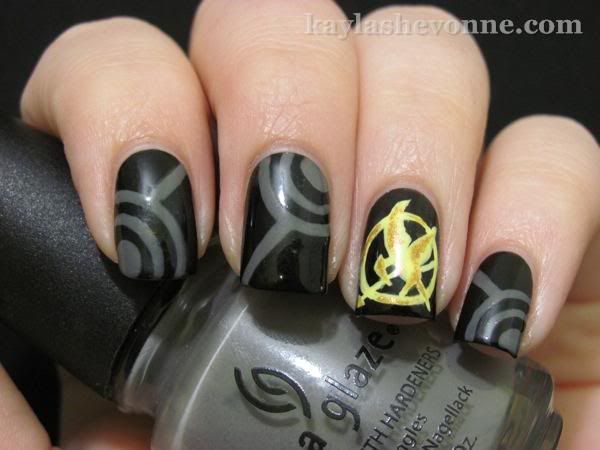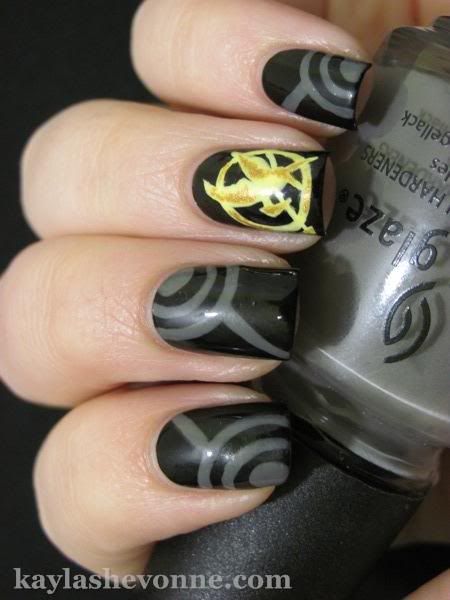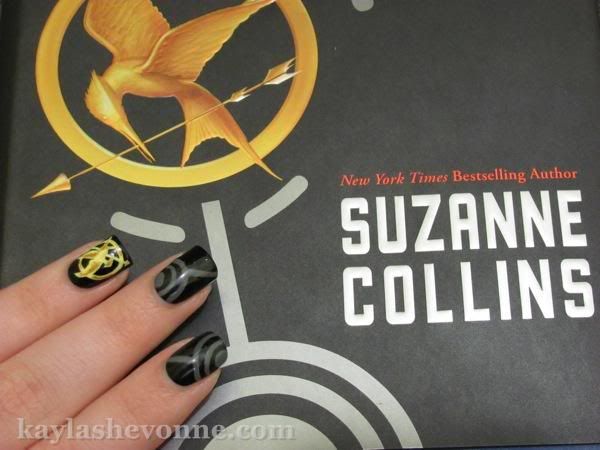 Products used:
CND Stickey Base Coat
China Glaze - Liquid Leather (base)
China Glaze - Recycle (circular shapes)
China Glaze - Lemon Fizz (mockingjay pin)
OPI - Bling Dynasty (highlights on mockingjay pin)
Seche Vite Top Coat