Good afternoon!
If you haven't been living under a rock, then you should all know that The Hunger Games movie starts this Friday, March 23rd. Well, in order to celebrate, I've decided to do some Hunger Games nail art this week leading up to the premiere!
This first design is my interpretation of the fire nail design that Katniss is given to represent her "Girl on Fire" persona. It might sound silly but when they mentioned Katniss getting nail art, I felt a little giddy inside!
I used
this
amazing flame mani by Jane from Nailside as a guide and started with a base of yellow and then sponged on a sheer neon red colour to create a gradient. I then freehanded the outline of the flames using a striper brush.
Enjoy!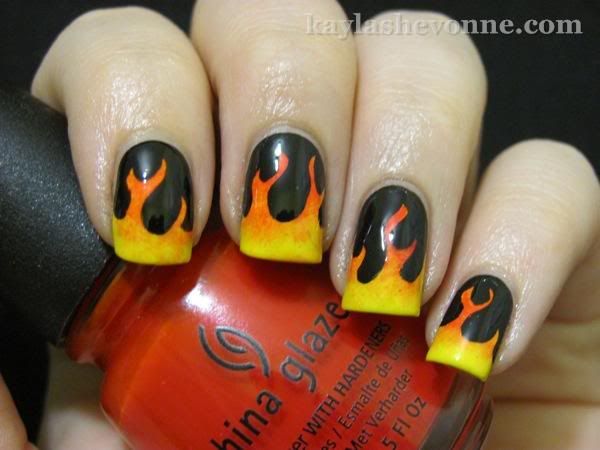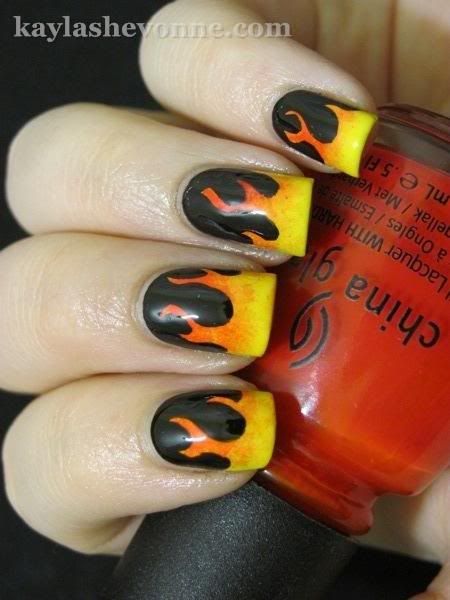 Products used:
CND Stickey Base Coat
Color Club - Almost Famous (base)
China Glaze - Rose Among Thorns (gradient)
China Glaze - Liquid Leather (outline of flames)
Seche Vite Top Coat
Do you have your Hunger Games tickets yet?