Good afternoon!
Today I have my very first "indie" polish brand to show you! I'm starting to see indie brands really taking off this year and that's really exciting because they offer something new and totally different to the world of polish.
The polish I'll be showing you today is from Chelsea of
Pretty and Polished
. Chelsea was kind enough to send me a few of her polishes to try out and since trying them, I've already placed an order at her
Etsy store
. And I'm already gearing up for another order because my Etsy cart is once again stocked with Pretty and Polished shades!
Today's polish is called Wham Bam Thank You Ma'am and it's a sheer purple jelly packed with multi-sized and multi-coloured glitters. My favourite thing about this polish is that it's inspired by a Facebook group that I'm in (along with Chelsea, obviously and many other nail bloggers and enthusiasts alike).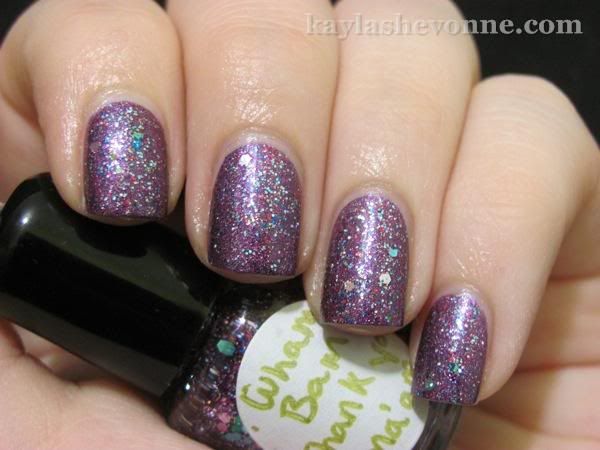 For my swatch, I applied 1 coat of Wham Bam Thank You Ma'am over 2 coats of China Glaze Virtual Violet, which I think is the perfect base for this polish. I had no troubles with application and I didn't have to mess with the glitter to get it where I wanted it.
As a side note, this polish can reach opacity on its own (I tried on just one nail on my right hand) but it did take 3 coats and I'm just not willing to part with that much polish, so that's why I chose to layer it.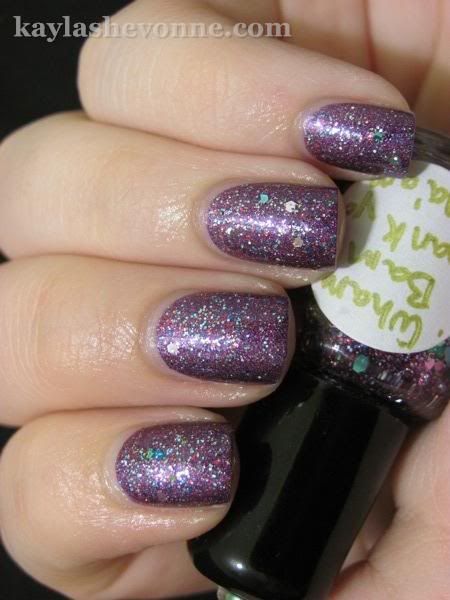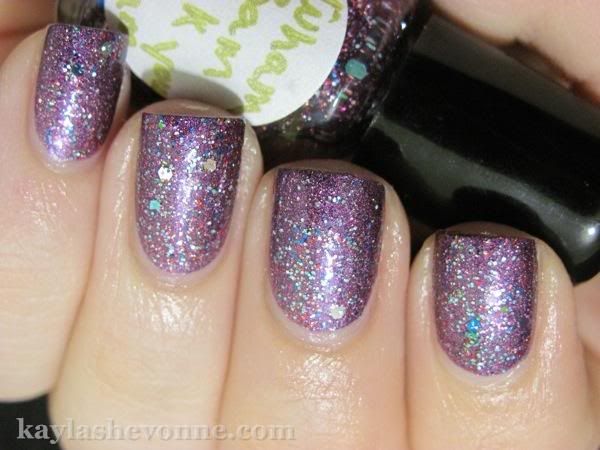 Pretty and Polished polishes can be bought through Chelsea's
Etsy shop
and she's quickly gaining popularity so if there's something you want, grab it up while you can!
One of the other great things Chelsea offers is both full and mini sizes of all of her polishes. This is great if you're on a budget but would still like to try out a couple of shades! Her prices are also really reasonable - $8 for a full size and $4.50 for a mini.
Stay tuned for more Pretty and Polished shades in the near future!