Good morning!
Today I have another "indie" creation for you! This is another polish by the lovely Chelsea from
Pretty and Polished
. The one I have for you today is called Martian Salad and it's a bright, shining kelly green holo.
My pictures definitely don't do the holo justice, but I was unable to get any shots of this in the sunlight (oh the woes of living in Newfoundland). You can still see the holo peeking through in my photos though, so just picture it amplified!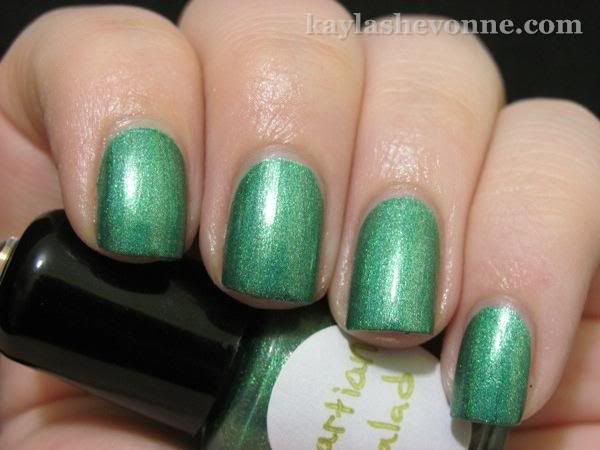 Martian Salad applied really nicely and didn't have any of the issues that plague some other holographic finish nail polishes (I'm looking at you especially, Nfu-Oh). My swatch is 2 coats and I was almost able to get away with just 1 coat, but I did 2 for good measure.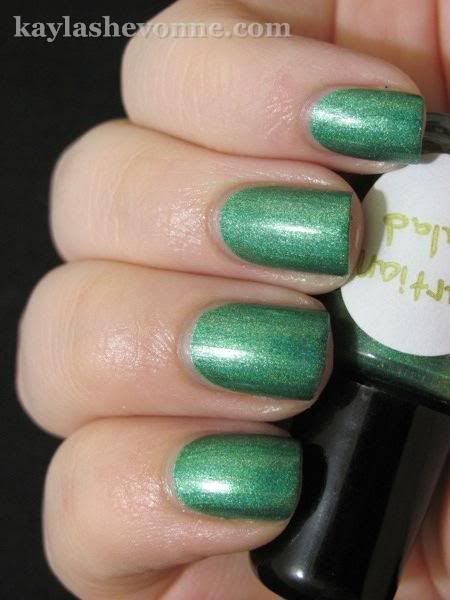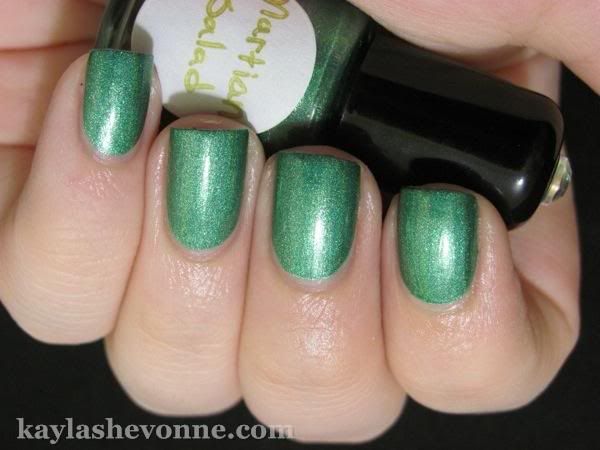 Pretty and Polished polishes can be bought through Chelsea's
Etsy shop
. Martian Salad is currently sold out but according to Chelsea, many of her shades will be restocked very soon (read: sometime today).
As I mentioned before, Chelsea offers all of her polishes in both full and mini sizes. This is great if you're on a budget but would still like to try out a couple of shades! Her prices are also really reasonable - $8 for a full size and $4.50 for a mini. And something I didn't mention before is that all of her polishes are 3 free!
More Pretty and Polished shade to come!