Good morning!
Today I have a very special polish to show you - it's Pretty and Polished Jawbreaker. I fell in love with this polish as soon as I saw the first swatch of it and when I finally got a bottle of my own, it definitely didn't let me down.
Jawbreaker is a milky white jelly base with just the right amount of multi-color, multi-sized and multi-shaped glitters mixed throughout. The polish creates a "glitter sandwich" manicure all on its own.
For anyone who doesn't know, a glitter sandwich is when you apply a coat or two of a sheer jelly polish, then a layer of glitter and then another layer of the jelly polish, essentially sandwiching the glitter between the layers of the jelly polish. For some examples, check out
this
post by Rebecca over at
Goose's Glitter
.
Well, forget all that layering because with Jawbreaker, you've already got yourself a glitter sandwich!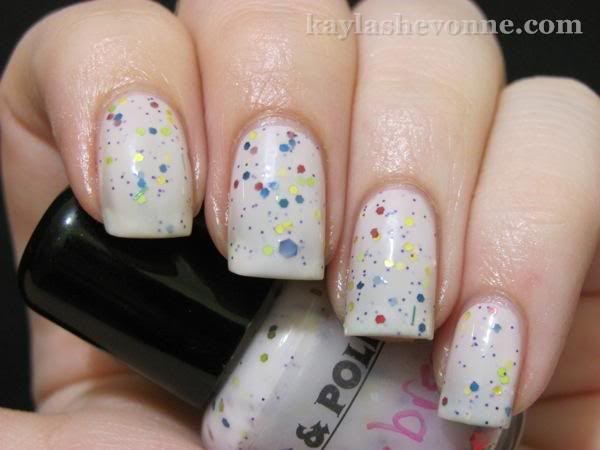 The formula is good and it applies really easily. As well, it's self-leveling, which is always good, especially when it comes to jelly-type polishes. My swatch is 2 coats but it could have used 1 more.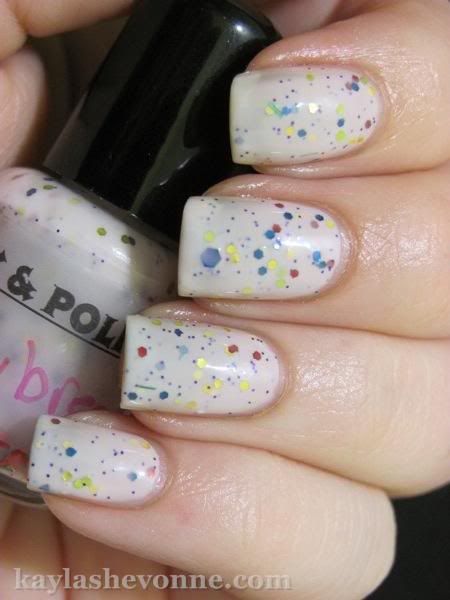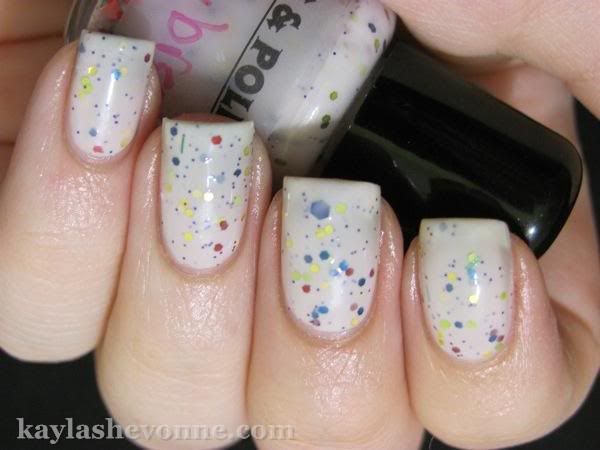 I'm totally head over heels for this polish and I actually think that this has just skyrocketed right into my top 10 all-time favourite polishes! I'm definitely going to need to get myself a full-sized bottle of it.
Pretty and Polished polishes can be bought through Chelsea's
Etsy shop
. Jawbreaker is sold out right now but Chelsea is always updating her stock, so keep checking.