Hey guys!
Today I have another design to add to my St. Patrick's Day Series! I'm running pretty thin on ideas for this series so I'm basically doing more abstract designs, just with the holiday-appropriate colours.
Today's mani uses a technique that was first seen on
this video
by BeautyGeeks.
Rebecca
came across the video and since then we've seen a number of really cool interpretations of this mani, such as
this one
by Sarah of
Chalkboard Nails
.
I decided to give the watercolor technique a try by using a variety of green polishes and I'm really happy with the way it turned out. I thought that the greens might get muddled together and just end up looking dirty, but they all stand out separately yet blend together to create a really cool look.
Enjoy! And check out the tutorial by BeautyGeeks that I posted above if you want to try this look for yourself.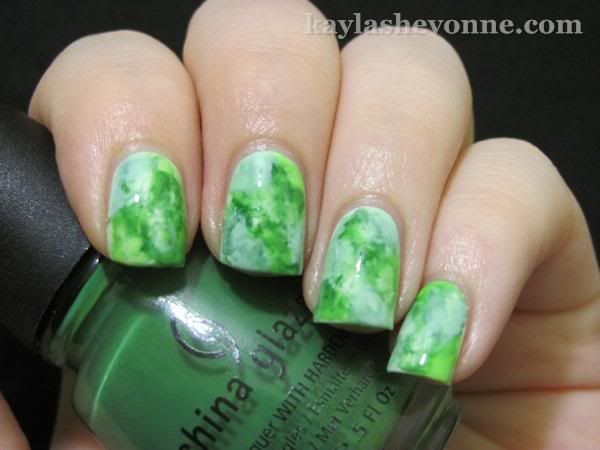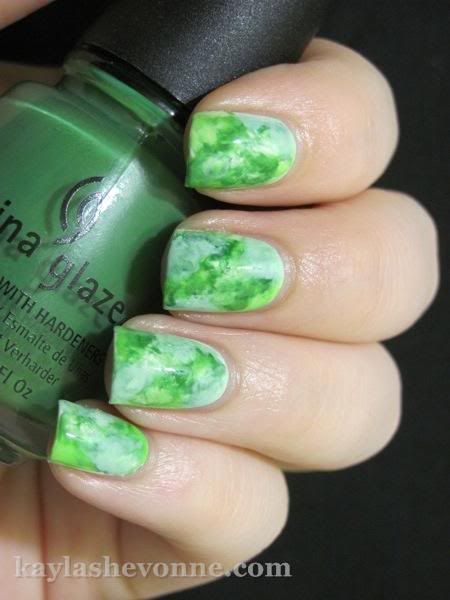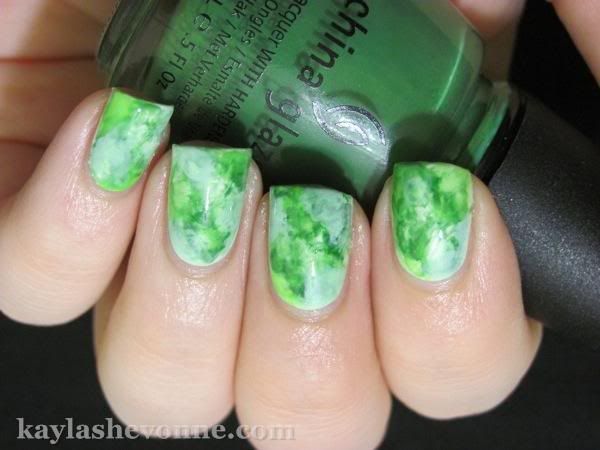 Products used:
CND Stickey Base Coat
China Glaze - White on White (base)
China Glaze - Holly-Day (darkest green)
China Glaze - Starboard (medium green)
China Glaze - Gaga for Green (lime green)
Essie - Mint Candy Apple (mint green)
Seche Vite Top Coat