Hey guys!
I seem to be on quite the neon polish kick lately! When I sat down to paint my nails last night, I had a simple drippy design in mind, but I hadn't decided on the colours. I found myself drawn to neon shades once again, so I picked two and got to work!
I started with a base of white and then freehanded on some drippy designs using China Glaze Flip Flop Fantasy and Turned Up Turquoise. The drippy manicure is super simple, so even those who don't feel comfortable with freehand nail art can easily do this design!
Enjoy!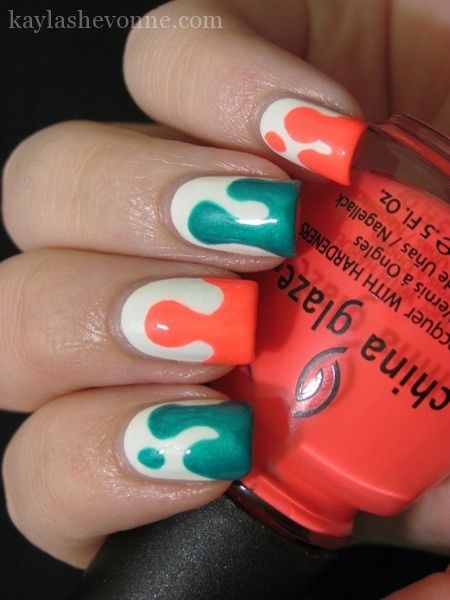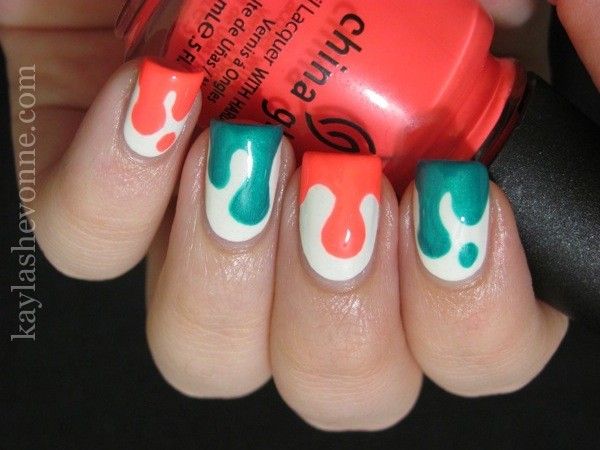 Products used:
CND Stickey Base Coat
China Glaze - White on White
China Glaze - Flip Flop Fantasy
China Glaze - Turned Up Turquoise
Seche Vite Top Coat
P.S. I added a few new items to
my Etsy shop
last night! The three new designs include
this
white tiger stripe design,
this
recent neon geometric design and most excitedly, my
peacock feathers design
which several of you have asked me if I was going to be carrying.