Hey guys!
Okay, so there aren't any actual pirates in this mani, but I did use several polishes from OPI's Pirates of the Caribbean Collection from last year - hence the title. I still think that this is one of the better collections that OPI has released in a while and I wanted to revisit some of the colours.
For this design, I started with a base of white (although now I sort of wish that I had used OPI Skull & Glossbones instead) and then using a striping brush, I drew some simple triangles using OPI Mermaid's Tears, Planks A Lot and Sparrow Me The Drama.
I think the end result is ok, but it might be missing a little something. Maybe I should mattify the whole look? What do you guys think?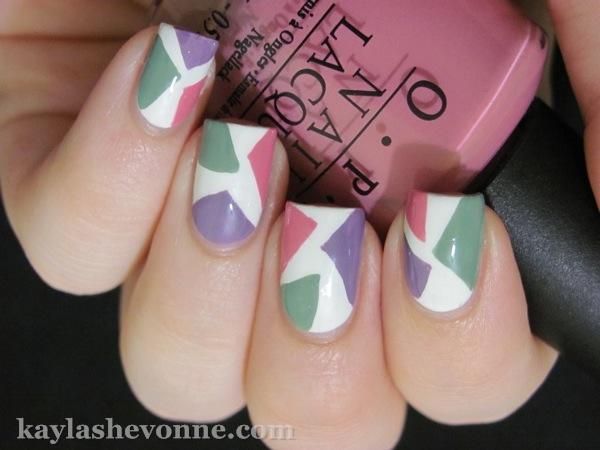 Products used:
CND Stickey Base Coat
China Glaze - White on White
OPI - Mermaid's Tears
OPI - Planks A Lot
OPI - Sparrow Me The Drama
Seche Vite Top Coat