Good morning!
Today I have something a rather exciting manicure for you - it's my first truly successful water marble! I've tried water marbling a few times before but it never really worked. In fact, the one time that it did work, I had to re-do the majority of my nails at least once before they were satisfactory. However, this time there were no problems and I didn't have to re-do any of my nails!
I had chosen a few shades from the recent China Glaze Electropop Collection to use in my marble but I also wanted to use an orange shade - which the Electropop Collection didn't offer. So, I used four shades from that collection and then an orange shade by Zoya.
Interestingly, a couple of the shades changed a little throughout the process! China Glaze Aquadelic, for example, is an aqua shade in the For Audrey family, but it changed to more of a green shade. As well, China Glaze Fuchsia Fanatic is a fuchsia/berry shade that changed into a sort of deep orange colour when mixed with the others. Very cool!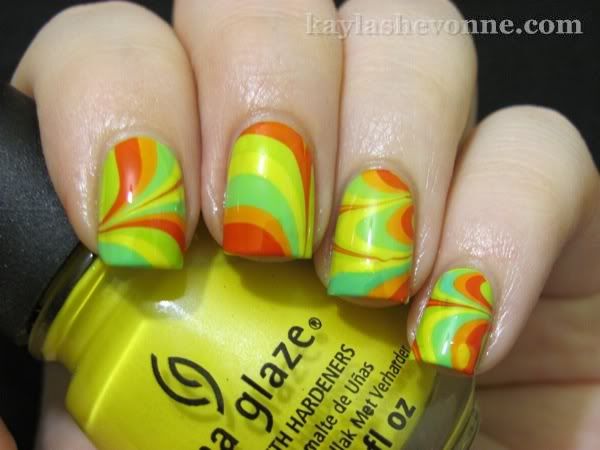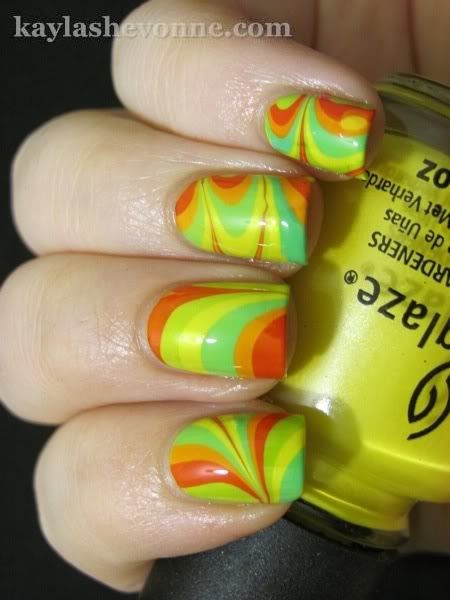 The end result turned out looking rather tropical and it reminds me of something rather strange that I'm sure many of you won't even understand.
I'm not really into video games but I do love one in particular - it's called Viva Pinata and it's a simulation game where the player is tasked with turning a plot of land into a beautiful garden that attracts many different species of "pinatas". It's ridiculously fun, albeit maybe a little childish. Well, this water marble totally reminds me of one of the pinatas in the game called "Fourheads". Here's a picture for reference:
It's so similar, right?!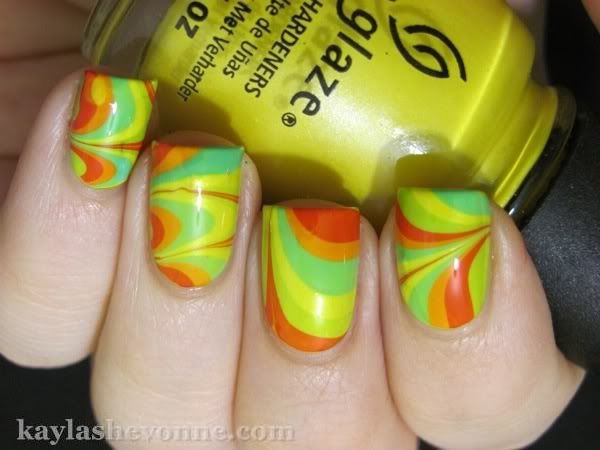 Anyways, I hope you enjoyed my first successful water marble! I'm definitely going to be doing more of these in the future.
Products used:
CND Stickey Base Coat
China Glaze - Sunshine Pop
China Glaze - Aquadelic
China Glaze - Fuchsia Fanatic
China Glaze - Gaga for Green
Zoya - Jancyn
Seche Vite Top Coat