Hey guys!
Today I have another shade from the piCture pOlish Opulence Range to show you! This one is called Mask-A-Rade and it's a clear base with what seems like every possible colour of multi-chromatic glitter mixed in.
Most swatches of Mask-A-Rade have shown it layered over a black creme, so I decided to try something different and layer it over a dark purple - specifically, OPI Ink. I do think that I prefer it over black, though.
Regardless of that, this polish is pretty cool. All of the glitter pieces shift colours when you move your hand/nails, which makes for a really interesting effect.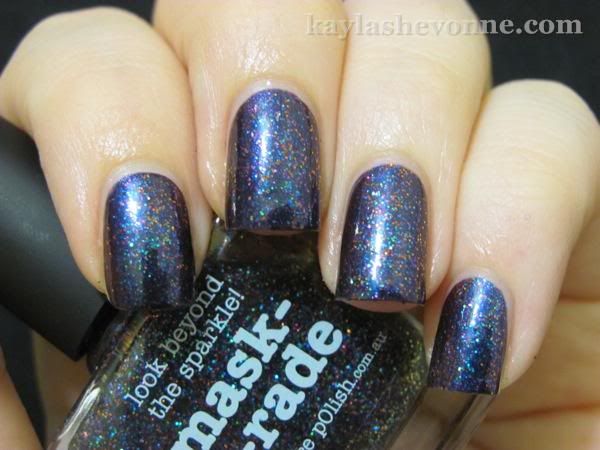 Mask-A-Rade is definitely a layering polish since it would probably take 4-5 coats to be opaque on its own. I think that the glitters stand out better layered over an opaque base, anyways.
My swatch is 1 coat over OPI Ink, but I wish I had added another coat or 2 for more sparkle. In fact, I think I might re-swatch this sometime soon using 2-3 coats over a black creme. I think I'll also add a layer of top coat since I think that will bring out the sparkle even more.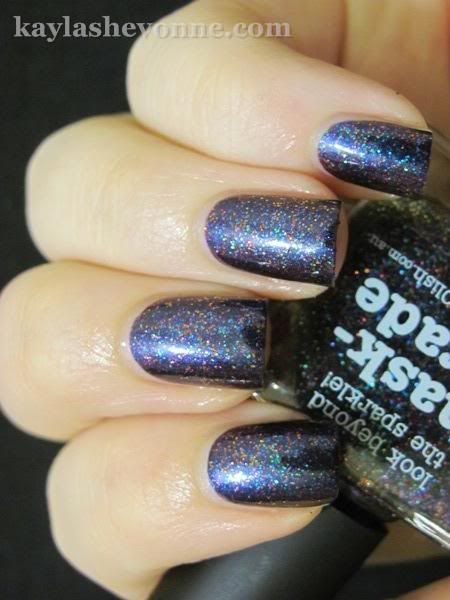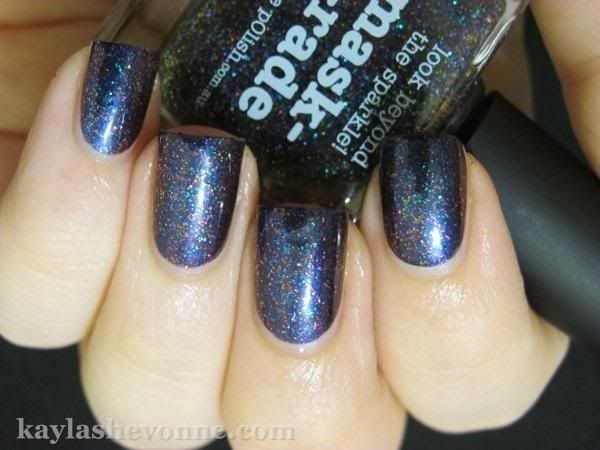 Mask-A-Rade retails for $13.50 USD and can be purchased
here
on
piCture pOlish's website
.
Stay tuned for the last shade from the piCture pOlish Opulence Range!