Hey guys!
The Jerry Seinfeld show was awesome! David and I had a lot of fun and I'm so glad we went! It was definitely a once in a lifetime opportunity.
Today I'll be showing you the last shade from the piCture pOlish Opulence range. This one is called Peacock and you can imagine that I saved the best for last! I might be a little biased towards this shade though, considering the design of my blog and all. But even if I'm biased, there's no denying that this is an awesome shade!
Peacock has a sheer purple jelly base and its packed with blue and green glitter.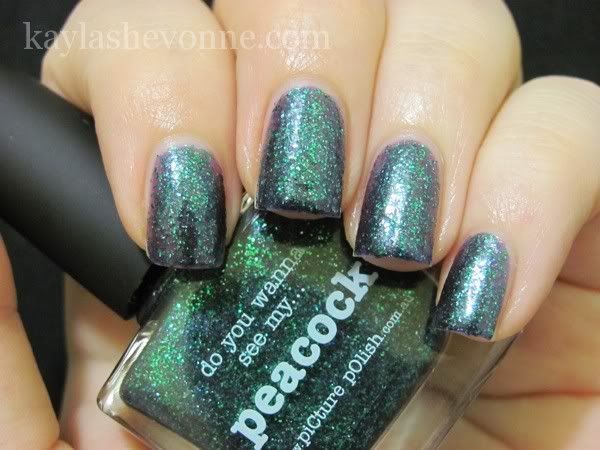 The formula was a little thick, but it wasn't hard to work with. My swatch is 3 coats, but you could get away with only 1 or 2 if you layered this over another polish. Also, I recommend a layer of top coat for sure because this looks a little dull (more so in person than in photos) without it.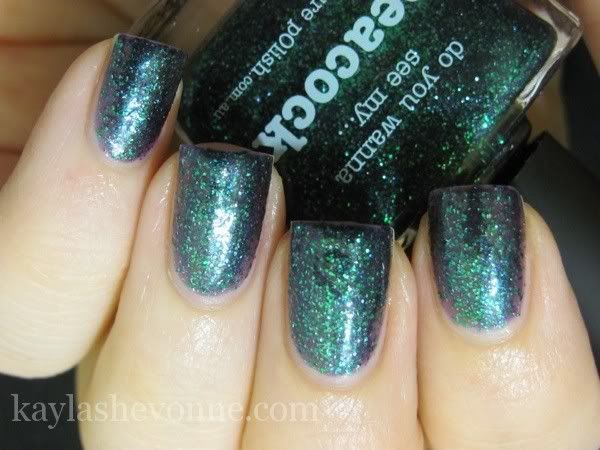 Peacock retails for $13.50 USD and can be purchased
here
on
piCture pOlish's website
.
That's it for the piCture pOlish Opulence Range of polishes! What did you guys think? Any that stand out to you?