I'm back!
After posting a few days ago to let you guys know that I would be taking a short break to work on a couple of projects, I came down with a nasty cold that kept me from doing anything at all for the last three days. So, I didn't actually get to work on either of my projects, but I'm going to be focusing on them this weekend. However, I didn't want to take anymore time away from blogging so I'm here today with a review of another Pretty and Polished shade for you!
The polish I'm showing you today is called Valentino and it's a mix of multi-sized black and white glitter in a clear base. The glitter is densely packed enough so that you do get a lot on the brush, but it's wouldn't be opaque on its own, so it's definitely a layering polish.
Valentino was easy to work with and I really didn't have to do too much fussing around to get the glitter pieces to go where I wanted them to. I did have to fish through the bottle to get a couple of the big white pieces on my brush, though.
For my swatch I decided to layer Valentino over China Glaze Custom Kicks, which is a gorgeous teal with gold flash from the Summer 2009 Kicks Collection. My photos show 2 coats of Custom Kicks and 1 coat of Valentino.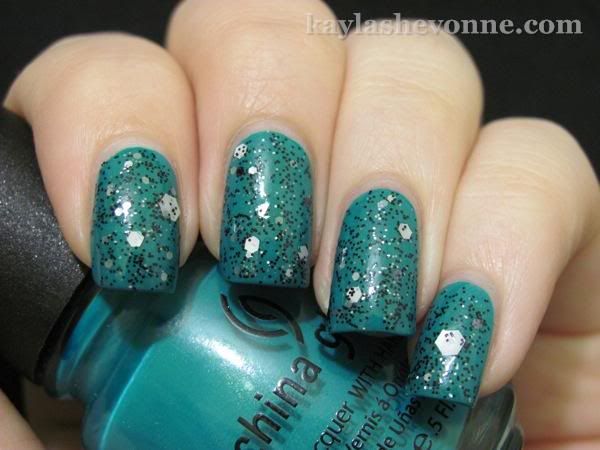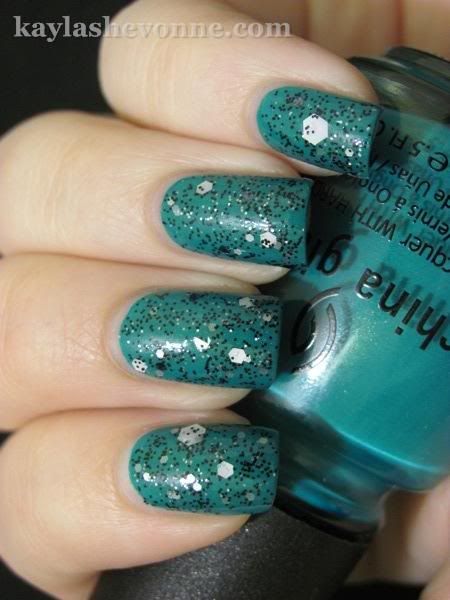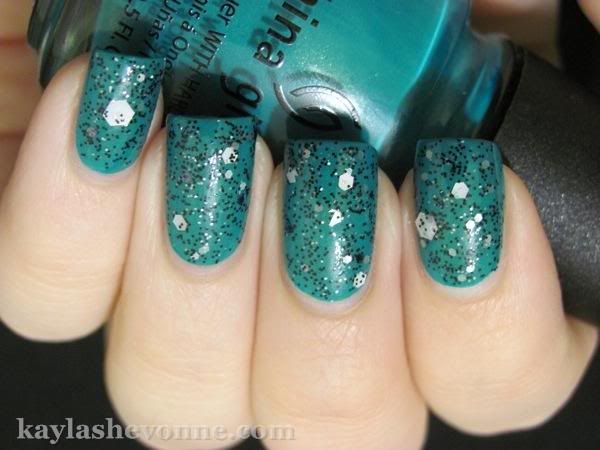 I actually liked this combination so much that I added a top coat and left this on as a full mani!
Pretty and Polished polishes can be bought through Chelsea's
Etsy shop
. Valentino is sold out right now but Chelsea is always updating her stock, so keep checking.