Good morning!
Today is another special blogger/nail polish enthusiast collaboration! Last week we did
Marble Monday
and this week we're all doing tape designs for Tape Mani Thursday! Check out the Inlinkz collection at the end of this post to see all of the other awesome submissions for Tape Mani Thursday.
Now, I don't normally like to work with tape, simply because I'm impatient and hate waiting for my polish to dry completely before using the tape. I like to start painting my nails and never really stop until I add my top coat. I guess that habit comes from professional experience though, since we were told by our instructors to always be working when doing a client's nails.
Admittedly though, I wasn't feeling overly inspired for this week's theme. So, I decided to recreate
this
great mani that I saw a long time ago over at
Lacquerized
. I don't own the Eyeko polish that she used but I found a suitable substitute from the new China Glaze Summer Neons Collection called Surfin' For Boys.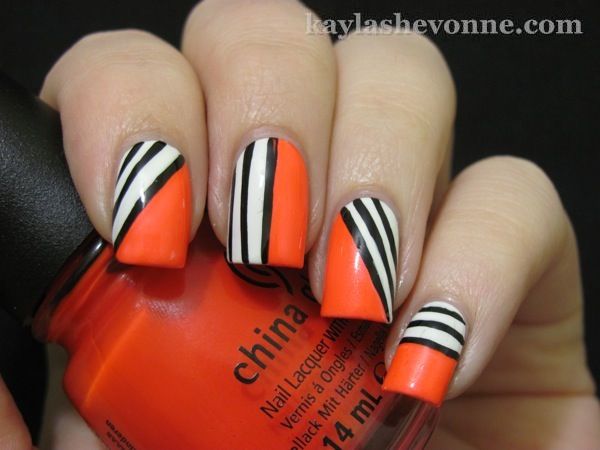 For this design, I started with a base of white, and after allowing it to dry for about an hour, I then used thin pieces of scotch tape to tape off a different sections on each of my nails. I filled in those sections with China Glaze Surfin' For Boys and quickly removed the tape. Then, within the remaining white sections, I freehanded some black stripes.
My original intention was to use thin striping tape to create my black stripes, but even those turned out to be too thick and I wasn't able to fit as many into the sections as I wanted.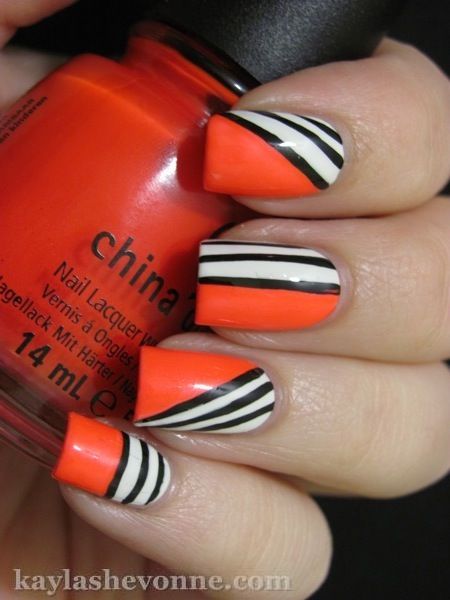 I love how this turned out and I'm totally digging this new neon collection by China Glaze! Many of the shades have a subtle shimmer to them that I really like.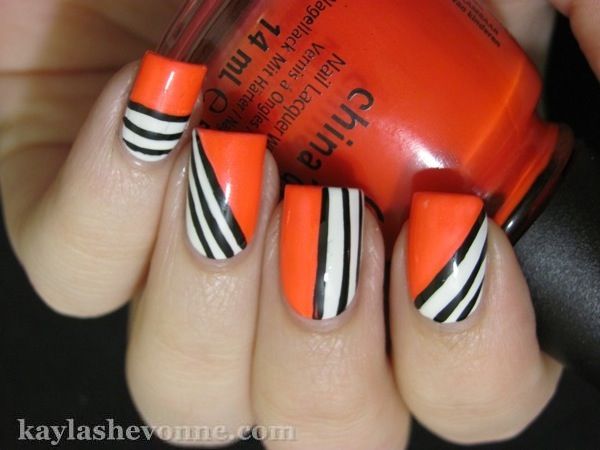 Products used:
CND Stickey Base Coat
China Glaze - White on White
China Glaze - Surfin' For Boys
Wet 'n' Wild - Black Creme
Seche Vite Top Coat