Hey guys!
Today I have a comparison swatch for you, which is something I haven't done in a while! In this post I'll be comparing the popular and discontinued OPI Catch Me In Your Net from the 2010 Summer Flutter Collection with Essence Choose Me! from the permanently available Colour & Go line of polishes.
If you guys remember, Essence recently launched here in Canada in Shopper's Drug Mart stores and I was able to get 15 of the Colour & Go polishes so far. I'm still on the hunt for the rest from this line, but people seem to love these little polishes so they're almost always sold out!
Anyways, when I saw Choose Me!, I immediately thought that it looked like a dupe of OPI Catch Me In Your Net, but I wasn't 100% sure without doing a side by side comparison, so that's what I did today!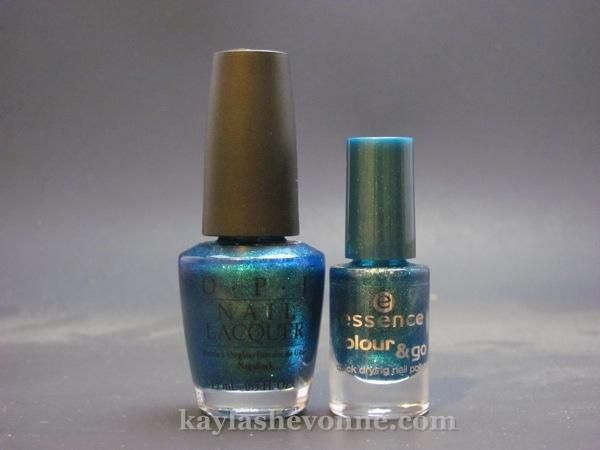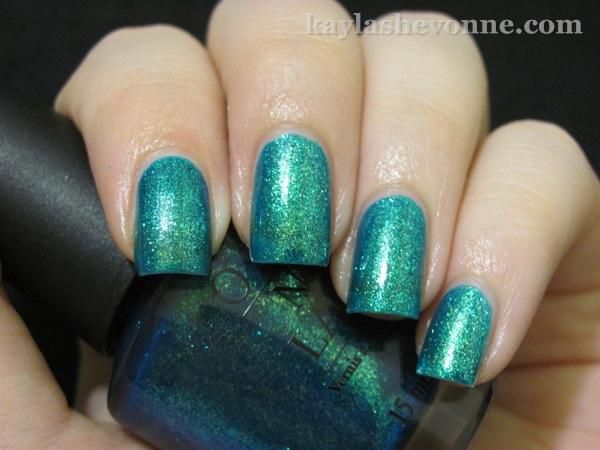 Catch Me In Your Net - index and ring
Choose Me! - middle and pinky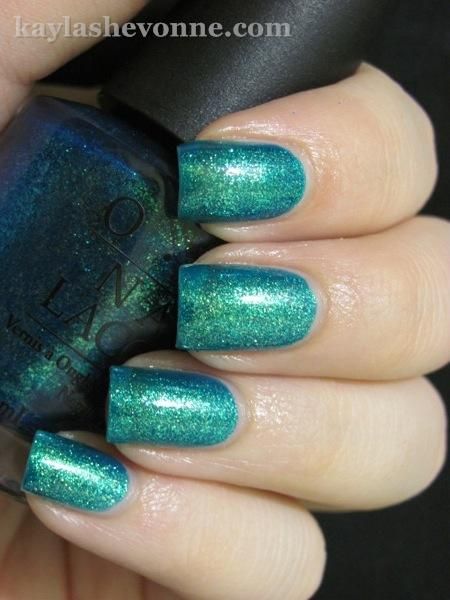 Catch Me In Your Net - index and ring
Choose Me! - middle and pinky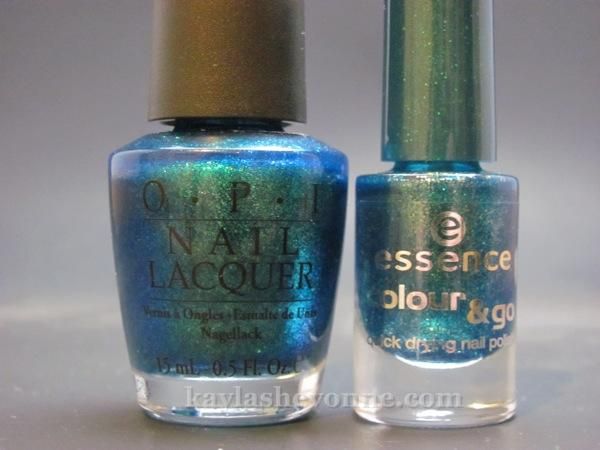 The verdict: I think Choose Me! might have
a touch
more gold shimmer in it, but it's barely noticeable. For all intents and purposes, these are dupes. Formula wise, they're both really easy to work with and cover in 2 coats (you can see a bit of nail line in my photos but this isn't at all noticeable in person).
This is all great news because Catch Me In Your Net is discontinued and sort of hard to find, while Choose Me! is permanent and costs just $1.49!