Hey guys!
I'm still in the process of moving, but I wanted to write a quick post today to show you a nail art design I wore last week. Obviously, moving takes a toll on the nails, but that doesn't stop me from sporting eye catching nail art!
I'm really loving the China Glaze Summer Neons Collection, so I picked out two colours that I hadn't used yet and did a simple animal print design (surprise, surprise).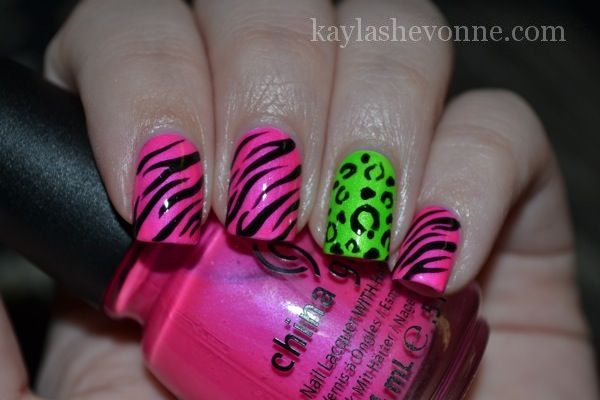 I laid down a white base first and then I painted all of my nails (except my ring finger) with China Glaze Hang-ten Toes - a hot barbie pink with subtle shimmer. On my ring finger, I used I'm With The Lifeguard - a bright highlighter green shade with subtle shimmer. I then freehanded on the animal print designs using a black creme polish.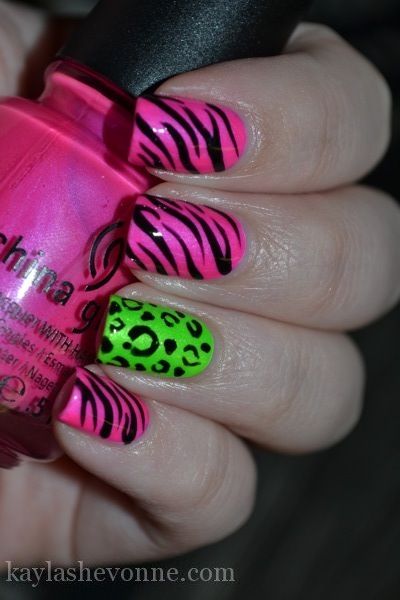 For fun, I switched the colour/design scheme up on my right hand so that I'm With The Lifeguard with the cheetah print was the dominant colour/design, while Hang-ten Toes with the zebra print was only featured on my ring finger. I really liked how both hands were different, yet still matching! I'll have to do that more often! I wish I had gotten a picture of my right hand, but I didn't think of it at the time.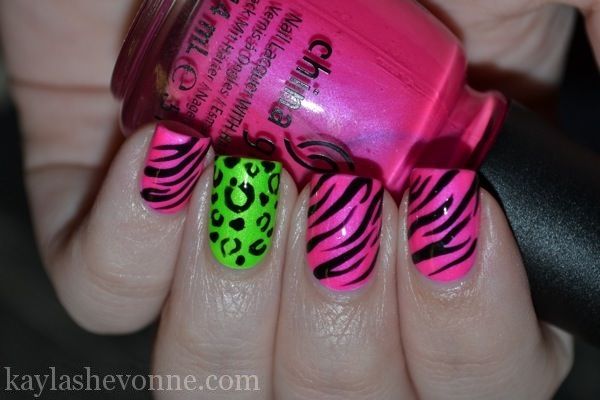 Sorry this is such a short post but I've got to get back to moving! I can't wait until we're finished so I can relax and get back into blogging and talking about nail polish on a regular basis.