Hey guys!
Before I get to today's nail art, I have a couple of things to mention.
First, I was
one of the winners
in the Bundle Monster nail art contest! I'm so excited! I, along with the other winners, will receive a set of the new Bundle Monster plates! Thanks to everyone who voted for me to get to the finals and a big thanks to Bundle Monster for picking me as one of the winners.
Second, my boyfriend and I are moving to a new apartment over the next couple of weeks, so I might not be able to post as often as I'd like. Not only is moving time consuming, it takes a toll on the nails as well, so I might not be doing much with them during this time. I'll still try to post as often as possible, though!
Finally, today's photos are the first ones using my new camera! I'm still getting used to it and I haven't figured out all of the functions yet, but I'm really loving the picture quality and colour accuracy of the photos! Besides that, we're staying at his parent's house while we're in the transition period of moving, so I don't have my normal lighting/background setup with me.
Now, onto today's nail art! I only have a few polishes here with me at David's parents, so I was limited in my design options. I'm sure that no one will be surprised that the design I ended up doing is an animal print!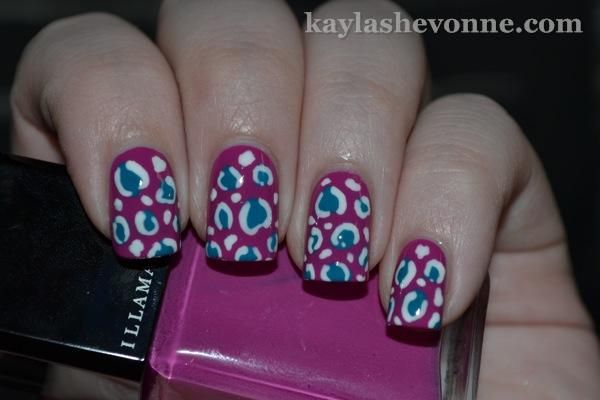 As my base colour, I used Illamasqua Grab which is a gorgeous magenta creme. Grab has an amazing formula and it covered easily in 2 coats. For my leopard spots, I used a dotting tool and Essence Let's Get Lost from the Color & Go line of polishes. Then, using a small nail art brush and a plain white creme, I outlined the spots.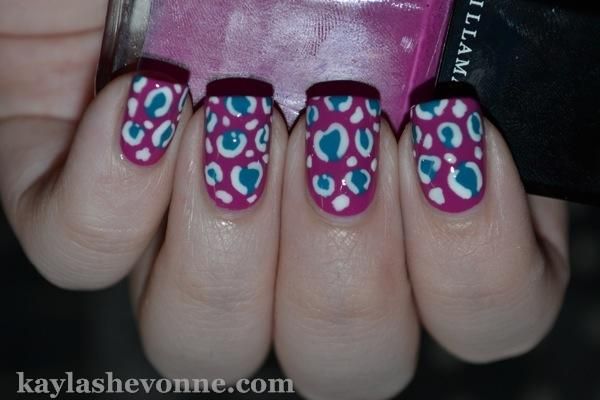 I actually think the end result sort of resembles eyeballs instead of leopard print, haha. Regardless, I do like these colours together!
_______________________________________________________________________________________________
Have you entered my
nail art contest
yet? The deadline is one week from today!