Hey guys!
Our move is going well, in case anyone was wondering! We took possession of our new place a couple of days ago and we started moving a few things in yesterday. There's still a huge amount of work ahead of us, but we're definitely excited!
Today I'm going to show you my current mani featuring one of the new polishes from the China Glaze Summer Neons Collection - Love's A Beach. This shade is a super bright hot pink with a touch of fuchsia pink shimmer. It's one of the few neon shades that I think looks great with any skin colour - even my ghostly white skin!
My swatch of Love's A Beach is 2 coats over 1 coat of a white creme base. Many of the neons from this collection don't actually
need
the white base, but I like to use it to really make the neon colour pop. The formula was good - thicker than your average neon, yet still very easy to work with.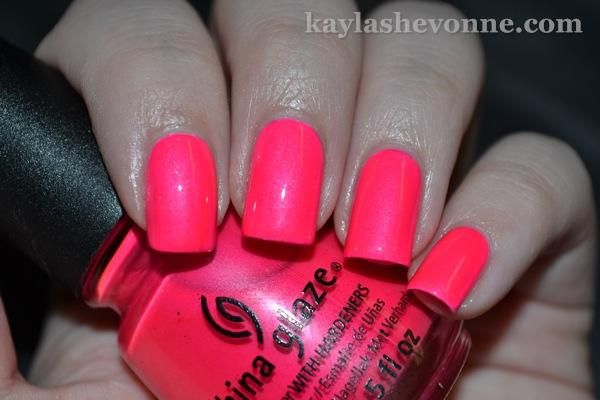 Yes, it's that bright!
I think this might actually be my favourite neon ever! I don't often wear just a solid colour as a full mani, but this is one that I can see myself reaching for a lot this summer. I also think it'll make a great pedi colour!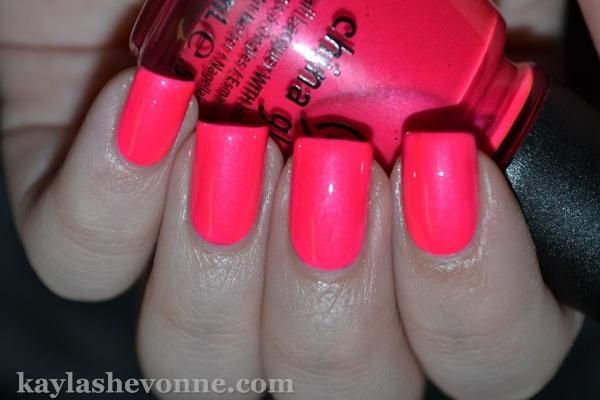 When I applied this, the colour was just screaming at me to add some black zebra stripes, but I couldn't bear to cover this up! Maybe after I wear it for a day or two I'll add some zebra stripes to create a whole new look and extend the life of this mani.
Have you picked up any of the China Glaze Summer Neons yet?
________________________________________________________________________________________________
P.S. Have you entered
my nail art contest
yet?! It ends on Friday!