Hey guys!
Today I have a super special polish to show you! It's Floam by Nail-Venturous Lacquers! I know you've all seen this a million times already, but it's so awesome that I'm sure you won't mind seeing it again.
Nail-Venturous Lacquers are created by Amy of
I'm Feeling Nail-Venturous
. She obviously makes incredible polishes, but more importantly, she's really sweet as well. I'm lucky enough to know her through a Facebook group and that's how I was able to get my hands on a bottle of Floam.
Floam is a clear base with a mix of small neon blue and green-yellow glitter pieces. You all know the neon kick that I've been on lately (which, by the way, I don't anticipate ending anytime in the foreseeable future), so this polish is right up my alley.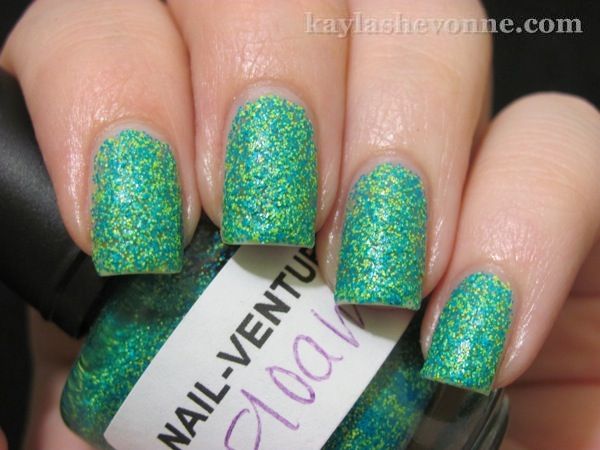 Floam is rather thick, but surprisingly not hard to work with. My swatch is 2 coats and it's not providing complete coverage, but I would most likely layer this over another polish anyways. But for my swatch, I wanted to show it to you unaltered.
The neon glitter dries to a matte finish and the texture is bumpy, so I definitely suggest a coat or two of top coat to smooth it over. I also suggest waiting in between layers so that you don't push the glitter around and end up with bald patches.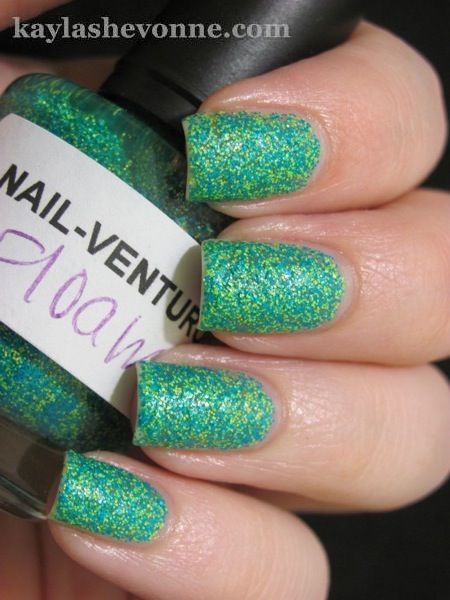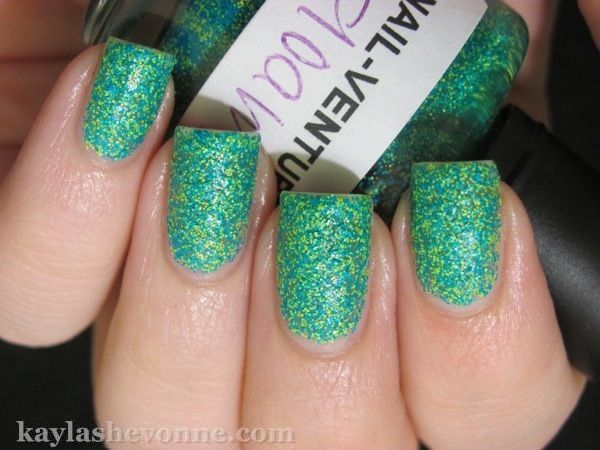 To conclude, I'm in love with this polish and I need more Nail-Venturous Lacquers in my life.
Floam is, as usual, not currently in stock due to its incredible popularity. But sign up for email updates from
Ninja Polish
as well as
Amy's etsy shop
so that you'll be notified when it's back in stock.
Still worried that you won't be able to get your hands on a bottle of Floam? Well, keep your eyes peeled because I may or may not be having a giveaway soon and it may or may not include Floam as one of the prizes! *wink*