Hey guys!
Welcome to another blogger/nail art enthusiast collaboration! This time we decided to all come up with our own versions of splatter manicures. I've done a fair share of splatters in the past, but most of them were done not with the straw method, but with my own
dotting tool method
. However, for this collaboration, I decided to go with the original method.
I chose a bumblebee inspired colour scheme and now that I'm thinking about it, "bumblebee splatter" probably isn't the best name for this manicure. It sounds kind of morbid, yes?
Anyways, morbidity aside, I like how this turned out.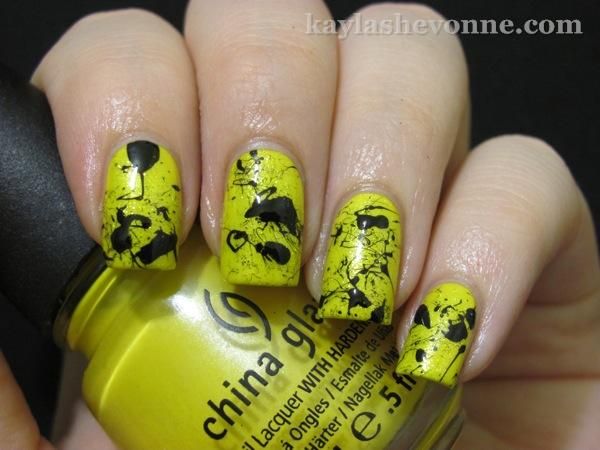 I started by applying two coats of China Glaze Sunshine Pop from the Electropop Collection. Then, to add a little more sparkle, I added a coat of China Glaze White Cap. Sadly, my camera didn't pick that up very well, but I promise it's much more sparkly in person! Then, using a black creme (OPI Black Onyx) and a thin straw, I blew the splatters onto all of my nails.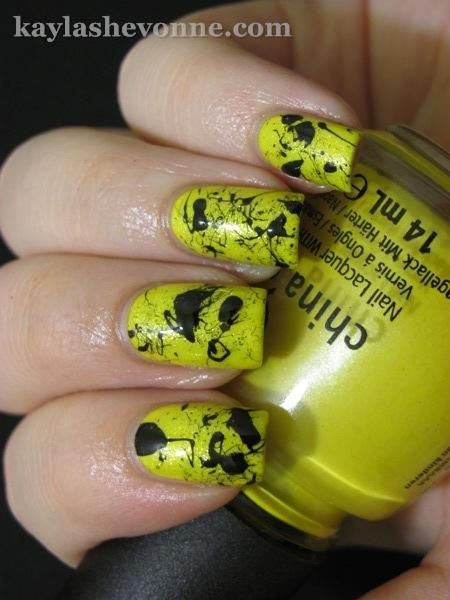 I think the trick with this type of splatter manicure is knowing when to stop! Sometimes if you're using several colours, they can become muddled, or you could just end up covering way too much of your base colour. I think I was able to achieve a good balance of colours with this mani, though!