Hey guys!
I'm sure many of you have seen those "What's In My Purse?" videos on youtube, right? Well, I decided that since this is a nail blog, I'll show you what's in my traincase instead!
I offer my nail art/manicure services to a few people in my area and sometimes they'll come to my apartment, but most times I'll bring my supplies to their homes. I keep all of my supplies in two traincases - a professional OPI one and a cheap Caboodles one.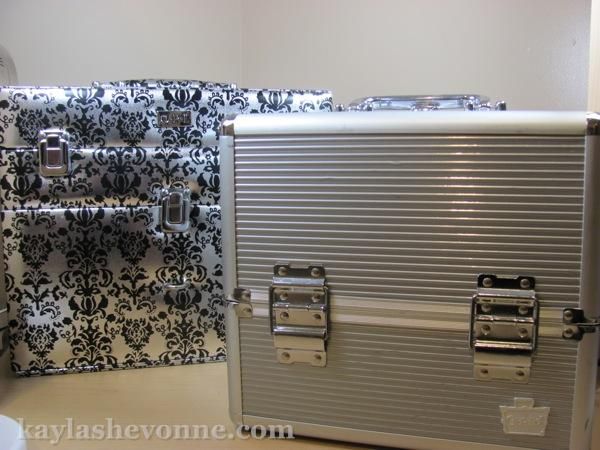 I'll start with my OPI traincase and go through everything that I keep in that one, and then I'll move on to my Caboodles one.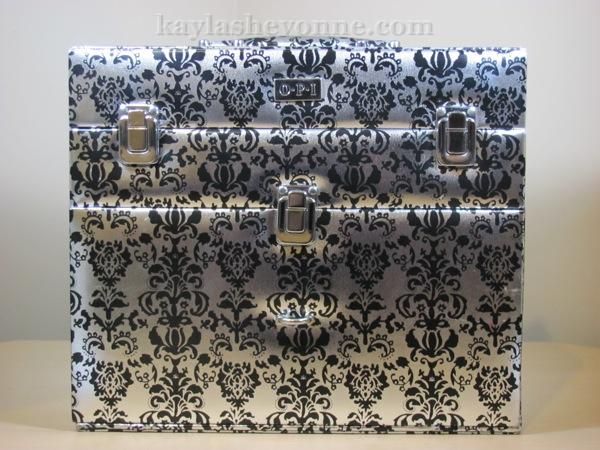 This is what the OPI one looks like. I got it on eBay and I think it was around $60.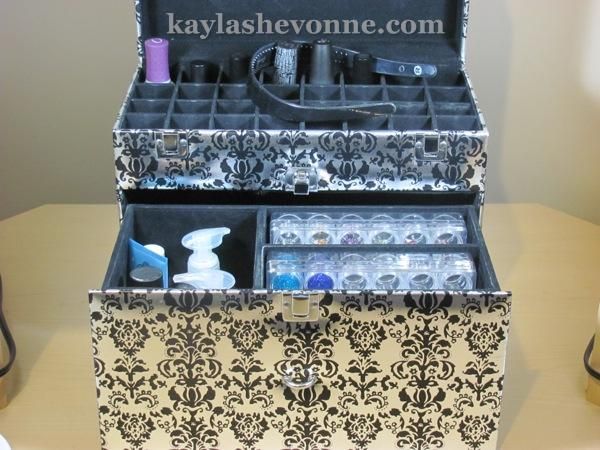 This is what it looks like when all of the compartments are open.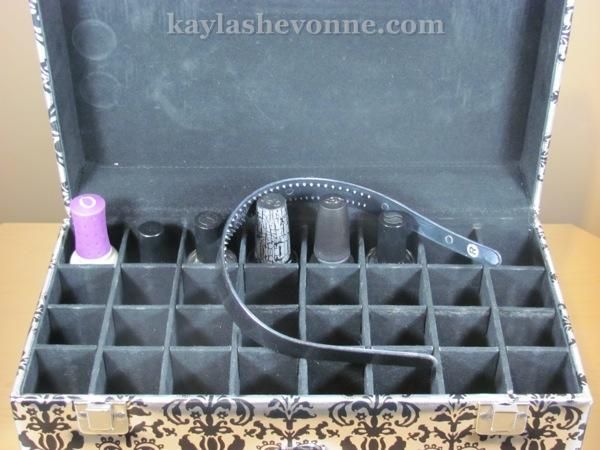 In the top half, there are 32 felt-lined spots for polish bottles. I love this about the OPI case because it really keeps the polishes protected when they're being carted around.
I always keep a few different base and top coats in here, as well as a bottle of OPI's Black Shatter. After consulting with the client, I then fill it up with whatever polishes they desire. I also keep a headband in here so that my hair is always out of my face when I'm doing their nails.
In the bottom left compartment, I keep things like acetone, nail bath solution, hand sanitizer and hand cream. In the right compartments, I keep small containers that hold nail art decorations such as loose glitter, rhinestones and bouillon beads. I also keep ziplock bags with q-tips and polish remover wipes in these compartments.
As much as I love my OPI traincase, it definitely doesn't fit near as much stuff in it as I would like. In a perfect world, I would prefer to only have to carry around one traincase, but I haven't found one that will fit everything nicely.
Now, onto my second traincase - the Caboodles one. I got this one from Wal-Mart and I believe it was around $20.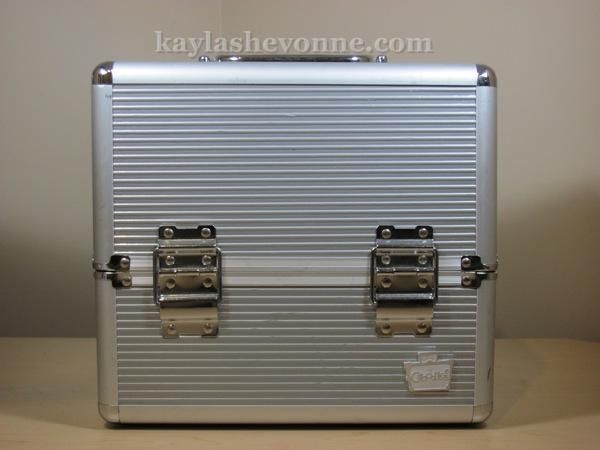 Despite being smaller than the OPI one, this one actually holds a lot more. I wish there was a somewhat larger one like this that offered the bottle holders like the OPI one.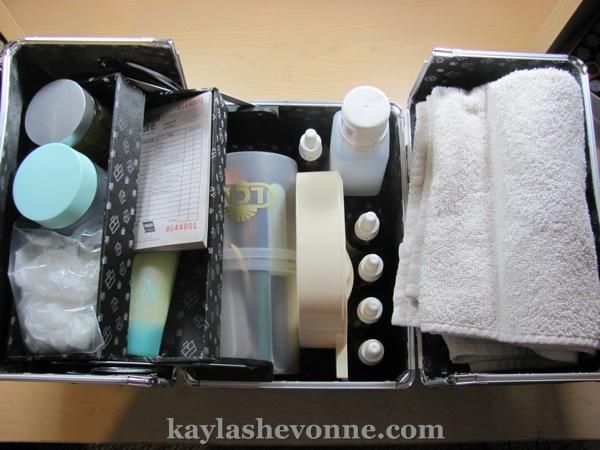 On the right hand side of the case, I keep two clean towels. There isn't actually a compartment on that side but the towels just sort of fold up into the empty space when the case is closed.
The trays on the left hand side hold rubber gloves, two different exfoliating scrubs, a moisturizer and a receipt book.
In the bottom large compartment, I keep a larger pump-style bottle of polish remover (this bottle won't fit in the OPI case, otherwise I would keep this with the small bottle of acetone), my brush/tool holder (this holds all of my manicuring implements as well as my nail art brushes), a nail bath and nail treatments such as cuticle softener, cuticle oil, etc.
And that's everything I need to do manicures on-the-go! I hope you guys enjoyed this post and if you have any questions about any of the products in this post, leave a comment below.