Hey guys!
Today I have another Candeo polish for you and this is one that I'm quite excited to show you. It's called
Jellybean
and it is a pale greenish yellow jelly base with a fun mix of glitter throughout. The glitter consists of small lime green, pink and bright green pieces, as well as medium sized purple, pink and bright blue hexes.
For my swatch, I layered one coat of Jellybean over two coats of
China Glaze Lemon Fizz
, which I think is the absolute perfect base for Jellybean.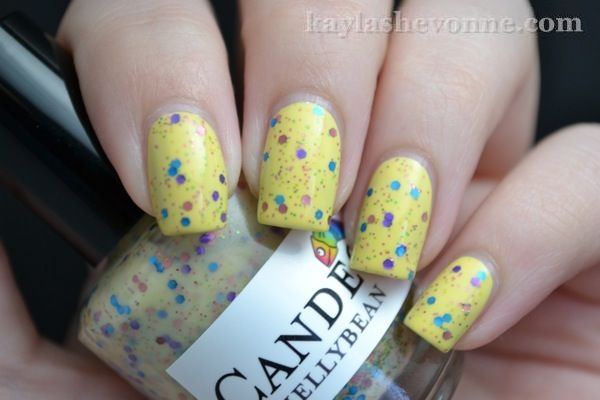 Of course, Lemon Fizz is a straight up yellow, so it does hide the hint of green in the base of Jellybean (you can refer to my bottle shots below to see what I mean). If you would prefer to see more of that greenish tint, I would suggest layering Jellybean over something like
China Glaze Electric Pineapple
.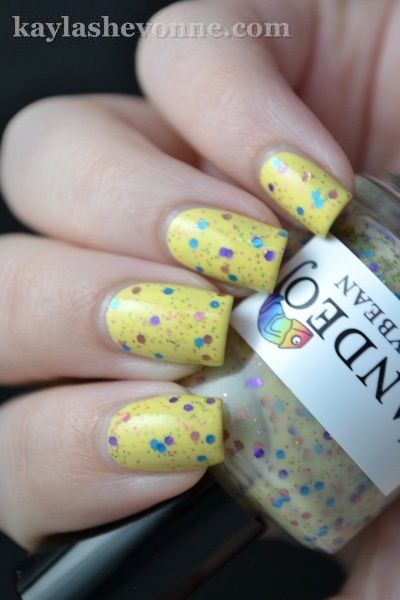 The formula and application of Jellybean were quite nice. I didn't have to fish for any of the glitters, nor did I have to place them on my nails. I did find that the glitter would settle at the bottom of the bottle after a while, but that was nothing that I couldn't fix with a quick shake of the bottle.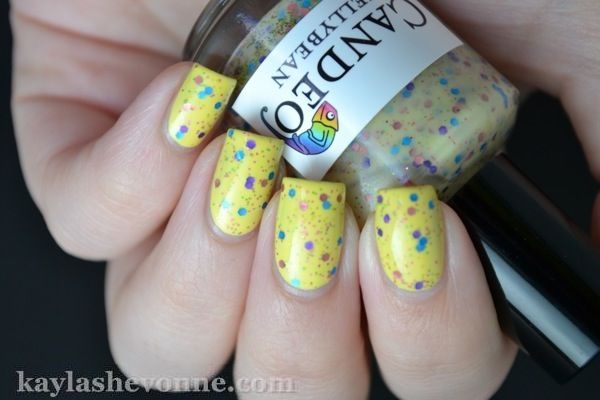 I really liked this manicure - I think it has a sort of speckled egg look to it. In fact, I decided to leave it on after swatching and I've received several compliments on it so far!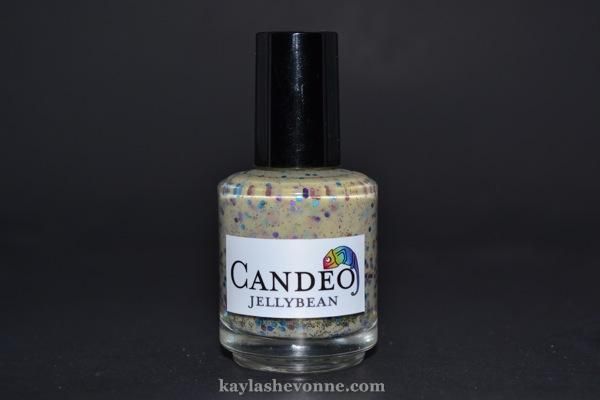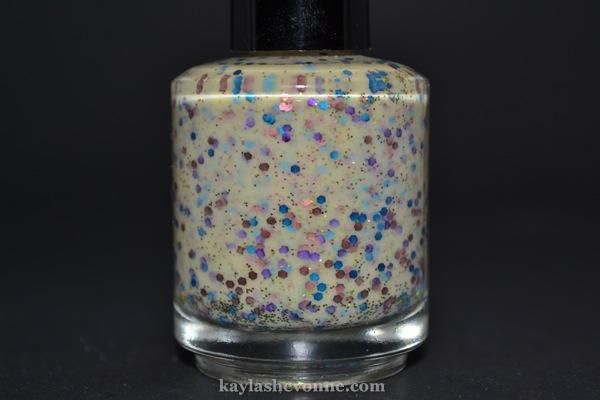 Candeo polishes can be purchased through the
Candeo Colors website
and they retail for $8.00 USD each. Everything on the site is currently sold out, but you can keep up with stock dates and other information via the
Candeo Colors Facebook Page
.
What do you guys think of this shade by Candeo?