Hey guys!
I've had this idea in my inspiration book for ages now (yes, I have a small notepad where I write down ideas for nail art, and it comes everywhere with me - you never know when inspiration might hit!), and I finally got around to doing it last night.
Fruit themed nails are always a popular choice during the summer months, so I decided to incorporate a fruit themed design with a half moon design.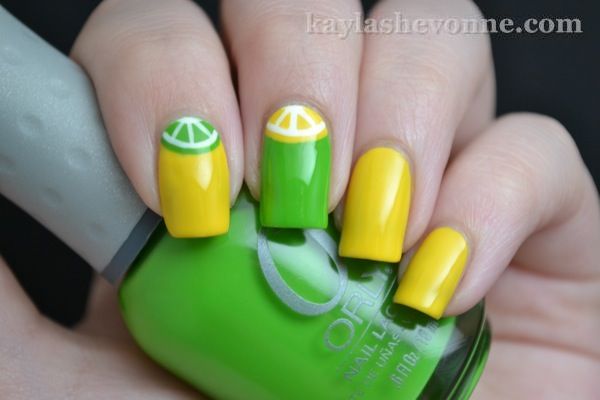 To create this design, I followed my own
tutorial
for making perfect half moons. Then, I used a striping brush and some white polish to freehand the details of the lemon and lime slices. Super simple!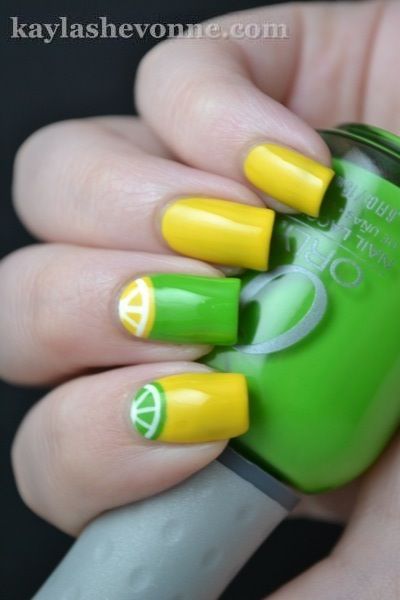 Obviously I'm enjoying the double accent nail trend that's going around, and I can see myself using this a lot in my upcoming nail art designs.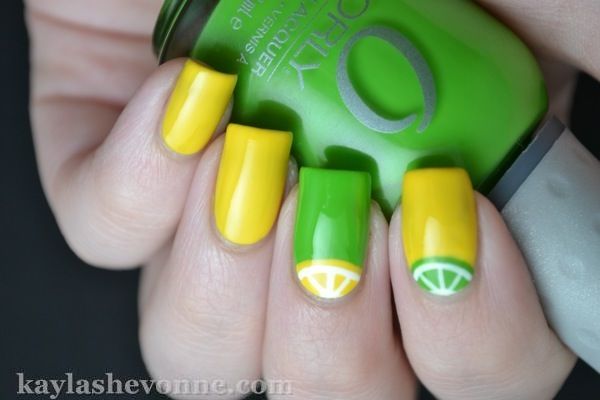 Oh and for anyone who's wondering, the colours I used are Orly Fresh and Color Club Almost Famous. I decided to go with Almost Famous on the non-accent nails, simply because I preferred the formula of that one.
What do you guys think of my citrus half moons?
And don't forget to enter my
Nail-Venturous giveaway
! It ends in one week!