Hey guys!
Today's post was actually supposed to go up yesterday, but I scheduled it for the wrong day. Oops! I didn't realize the mistake until late yesterday evening, so I just decided to postpone it until today.
Anyways, today I have another indie creation for you! This one is by
Dandy Nails
and it's called Come Out and Play - a fuchsia-purple jelly with small white glitter mixed throughout.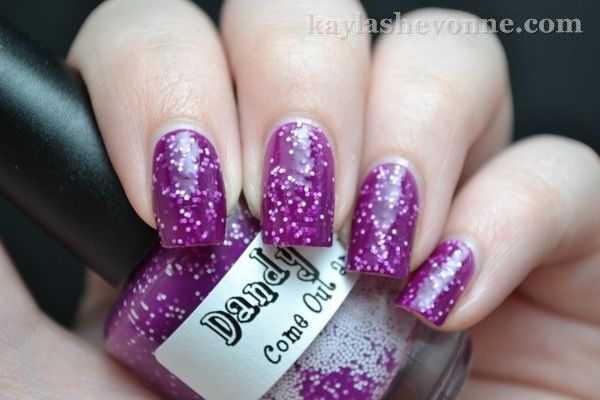 My swatch of Come Out and Play is 2 coats without top coat. The texture is a little uneven due to the glitter, but that would be easily fixed with a coat of top coat.
The formula is quite nice and the glitter coverage was even and consistent - no placing of these glitters!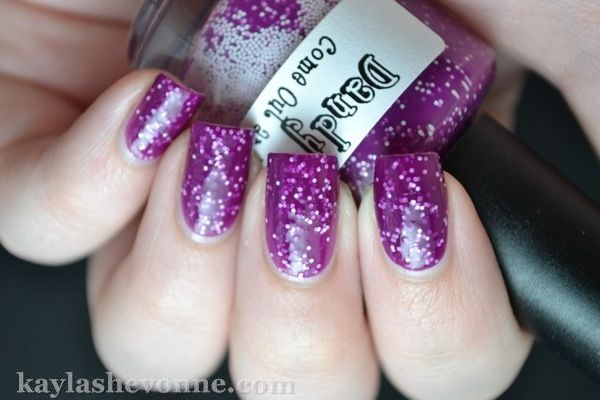 I love that Come Out and Play is its own jelly sandwich! Some of the glitters sink into the base, while others sit on top, giving the polish a lot of depth.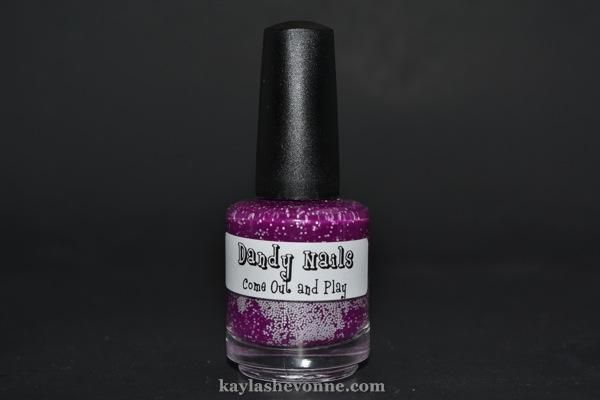 Dandy Nails polishes can be purchased through the
Dandy Nails Etsy shop
and they retail for $8.00 USD each. All colours are currently sold out, but you can keep up with stock dates and other information via the
Dandy Nails Facebook Page
.
What do you guys think of this shade by Dandy Nails?