Good morning!
Today I have an indie creation by
Elemental Styles
to show you!
54 Xenon: Warrior Princess
is from the recent Noble Gases Collection and it's a clear base packed with matte pink, purple and white glitters. The purple and white glitters are the same size, but the pink glitter pieces are slightly smaller and more densely concentrated in the polish.
For my swatch, I layered one coat over
China Glaze Sweet Hook
from the Electropop Collection. I think this is a great combination, but my camera on the other hand, did not agree with me. For some reason, it had a really tough time focusing properly on the mani, so my photos aren't quite as crisp as I would like. Sorry about that, guys.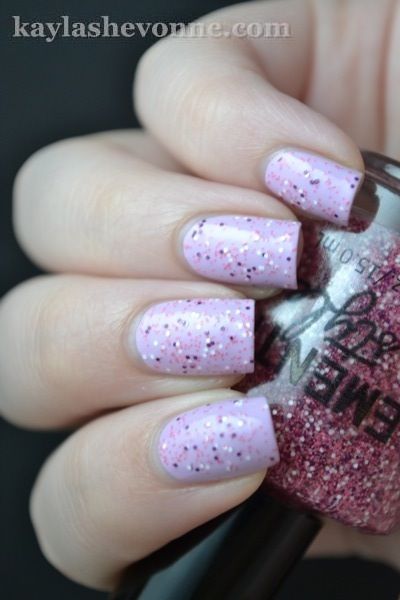 The formula and application of this polish were quite nice - the glitter coverage was consistent and I didn't have to do any placing. I also didn't have to fish through the bottle to get any of the glitters on my brush.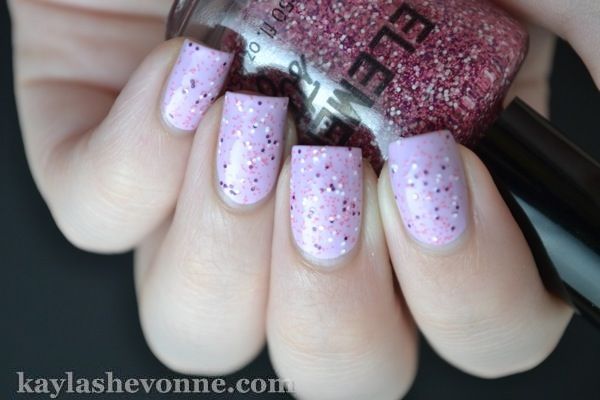 I quite like this polish and I think it has the potential to be rather versatile. For example, with the layering combination I chose, it's feminine and sort of delicate. However, if you were to try this over let's say ... a hot pink, that would amp it up quite a bit and I still think it would look awesome!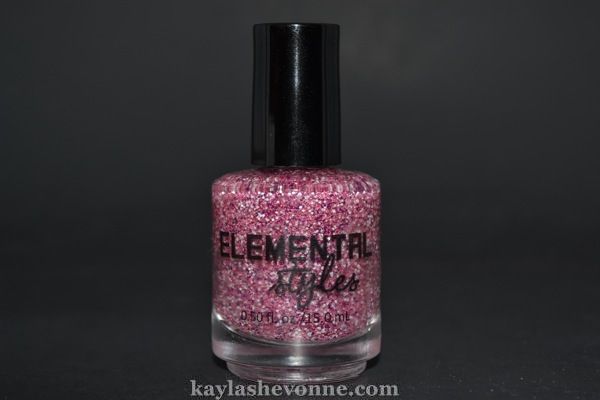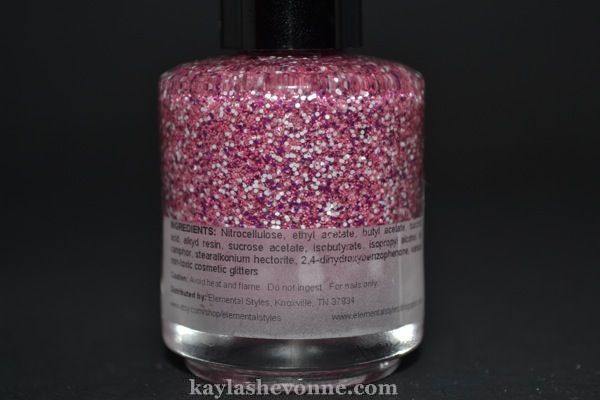 Elemental Styles polishes can be purchased through the
Elemental Styles Etsy shop
. Xenon: Warrior Princess is not currently in stock, but you can keep up with stock dates and other information via the
Elemental Styles Facebook page
.
What do you guys think of Xenon: Warrior Princess? What would you layer it with?