Good morning!
Today I have one of the new Glitter Gal Transitions colours to show you! Many of you know Glitter Gal from their great holo shades, but they also offer an array of other finishes as well.
The polish I'm showing you today,
Soft Blue
, is from the new line of Transitions colours. In the bottle it looks like a milky, pearly white shade with just a hint of blue. However, it looks entirely different when layered.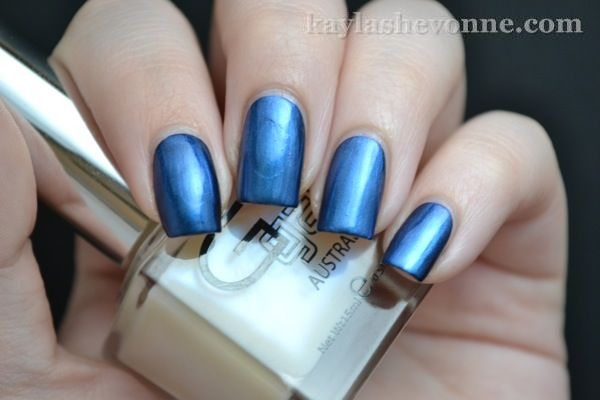 This is one coat of Soft Blue over a black creme. As you can see, it morphs into a bright, almost metallic blue colour! It's a tad streaky, but not too bad.
I had no issues with formula or application - Soft Blue applied quite easily and consistently. Oh and don't mind the imperfection on my middle nail - that was my bad. I smudged the black polish underneath, so that affected the end result.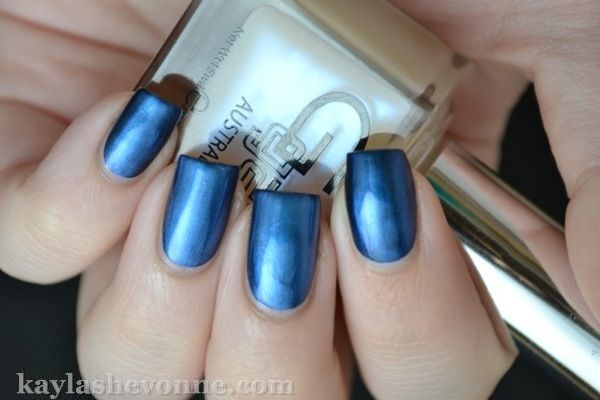 I didn't bother showing you this on its own, but if that's something you'd like to see, let me know and I'll edit this post with a swatch of Soft Blue on its own. I did apply it to one nail on my right hand just to see what it looked like and frankly, it looks exactly like you would expect it to based on bottle shots - milky, pearly, on the sheer side, and with a slight flash of blue.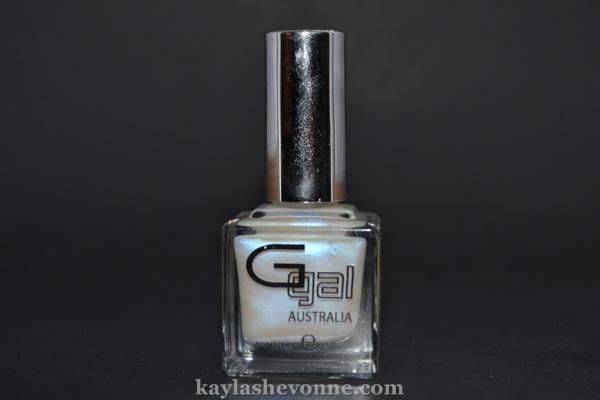 I would like to mention that I really like Glitter Gal's new 15ml bottle design! It's quite classy looking and the shape means that it stores really nicely, which is strangely very important to me.
Soft Blue, along with the rest of the Glitter Gal range can be bought through
Ninja Polish
. The Transitions line retails for $17.95 per bottle.
The product(s) in this post were provided by the manufacturer or their PR in exchange for an honest review.