Hey guys!
Today I have another Lush Lacquer creation to show you! This one is called
Chubby Checker
and it's a sheer pink base with small iridescent glitter and a mix of black and white glitter. There's small black and white squares, large black and white squares, and black hexes in both medium and large.
I normally show you indies in layering combinations, but given the tinted base of this shade, I decided to show it to you on its own.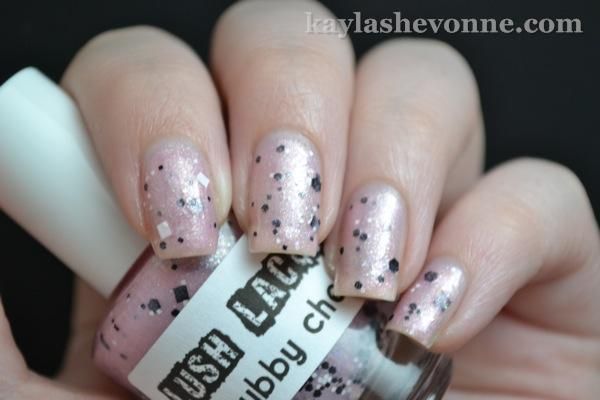 This is 2 thin coats of Chubby Checker without top coat. As you can see, I was able to get a nice mix of all of the glitter sizes on my nails and I didn't have to do much placing for that. The formula was on the thick side, but it wasn't difficult to work with.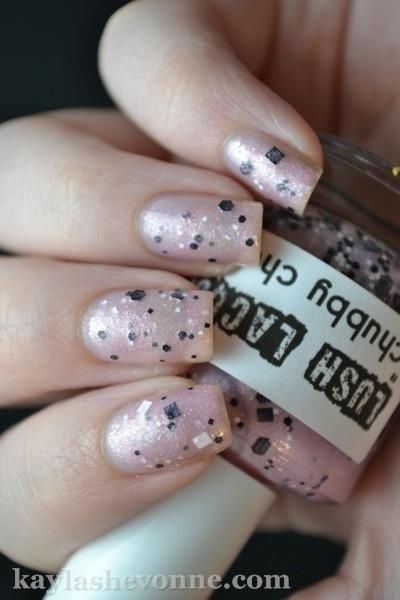 I think that personally, I would prefer this shade in a layering combination than on its own. I think that the pink base will look much nicer against a background of pink polish than against the background of a natural nail, but that might just be me. If you do choose to use this in a layering manicure, I would suggest layering it over a one coater (or a thin two coater) polish because otherwise things can start to get thick really quick with all of the layers of polish.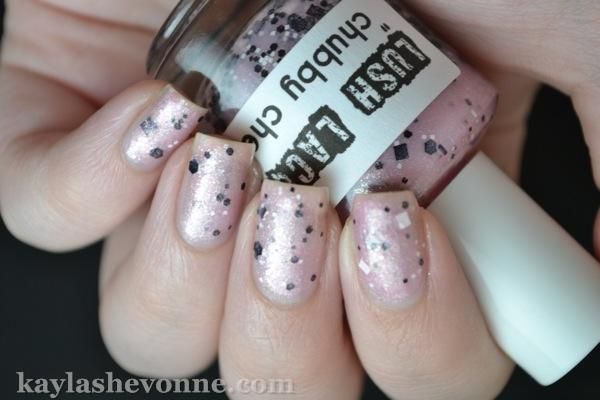 I'm sure some of you will prefer the sheer look of this - it's a work appropriate colour, but you get that special kick of uniqueness with the mix of black and white glitter! Personally, I prefer more opaque shades, so the next time I use this will be in a layering combo.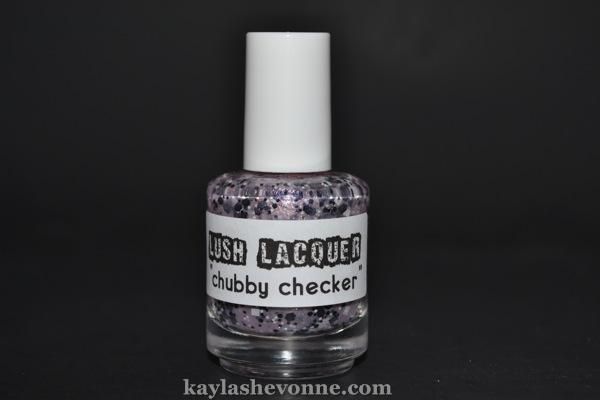 Chubby Checker
, along with many other fun glittery shades can be purchased via Lush Lacquer's
Etsy shop
. Chubby Checker is currently in stock in the full (15 ml) size for $8.75 USD. You can also purchase Chubby Checker in the mini (5 ml) size.
The 8 mini Lush Lacquer's I purchased should be arriving soon, so you'll be seeing many of their new shades in upcoming posts!
The product(s) in this post were provided by the manufacturer or their PR in exchange for an honest review.